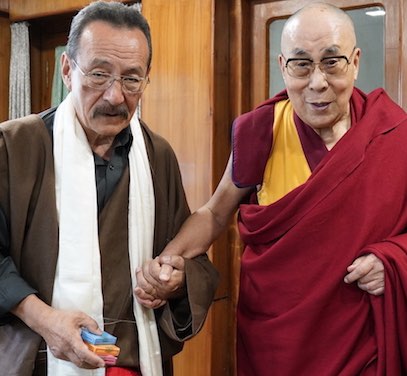 March 25, 2019 | Recently in a video interview with Voice of Tibet, a staff member of the Dalai Lama's Private Office, Ngaba Tsegyam-la, claimed I had misrepresented the Dalai Lama's statements in an audience I was granted last year; that I had claimed the Dalai had said "struggle for independence" (rangzen tso-sho) and that the Middle Way policy …
Continue reading "Misrepresenting My Audience (of May 2018) with the Dalai Lama."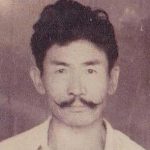 A Father-Daughter March 10 Story
February 4, 2019
Top: Yangchen Dolkar, Yangzom, unknown, Tsering Dolma, Pema Donkar, unk, unk.2nd row: Captain Jaswant Singh, Kalsang Wangmo,unk, unk, Lhakpa Phenthok, Zomba, unk, unk, Pema Khando, unk Indian officer3rd row seated: Dapon Jampa Kalden, Gyakpon Pema, Gykpon Ugen Tsekyi , Major General Oberoi?, Prime Minister Indira Gandhi, Gyakpon Dechen Wangmo, Brigadier Rai, unk Sargent, Dapon Ratu Ngawang.  Seated on …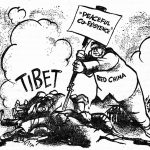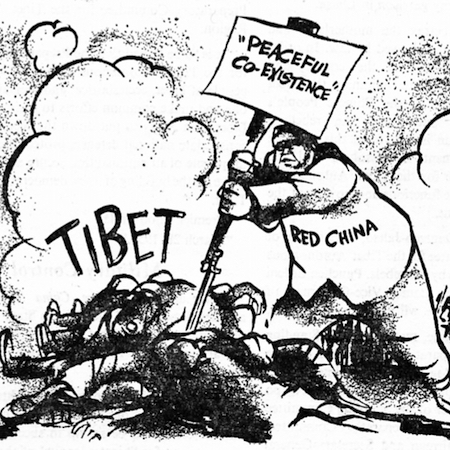 POLITICAL CARTOONS FROM MARCH 1959
January 28, 2019
The big news following the 59' Uprising was, of course, the escape of the Dalai Lama from Lhasa, which was featured in cover stories in TIME, LIFE, Reader's Digest and other journals and papers. But the world press also took note of the violence and oppression taking place inside Tibet and journalists attempted to cover …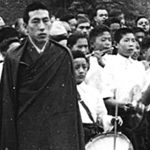 Extinguishing the Embers of Freedom (Part 1)
January 17, 2019
The Legacy of the former "Enthroned" Prime Minister, His Eminence, Professor Samdhong Rinpoche. Tibetan historians have used the figurative expression "nurturing the embers of the dharma" (tempae mero solwa) to describe how such dedicated scholars and teachers as Lotsawa Rinchen Sangpo, Lekpe Sherap, Drom Tonpa, and the great Bengali spiritual master, Atisa, labored tirelessly to keep Buddhist teachings alive …
Continue reading "Extinguishing the Embers of Freedom (Part 1)"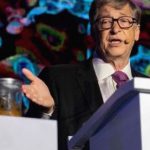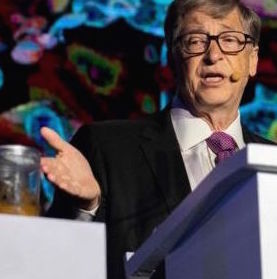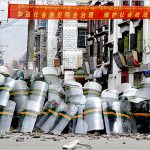 Don't Stop the Revolution! –– A Review
November 17, 2018
Chinese police shielding themselves from Tibetan missiles. Image: uprisingarchive.com. DON'T STOP THE REVOLUTION by Jamyang Norbu, High Asia, 2018. A Review by Dr. Warren W. Smith Jr. …