An old friend sent the above photograph of me and Samdhong Rinpoche having a spirited side discussion at the first Tibetan Youth Conference in October 1970. Perhaps he sent the photograph to remind me I had not written the second part of the essay I posted in 2019, where I recounted Samdhong Rinpoche's bid for the presidency of the Tibetan Youth Congress (TYC) and the creation in 1972 of his political party Bhö Rawang Denpey Lekhul (Tibetan Freedom Movement). So I want readers to consider this piece to be an over-long and overdue second part of that first essay[1] (with Tibetan language audio)[2] that I posted three years ago.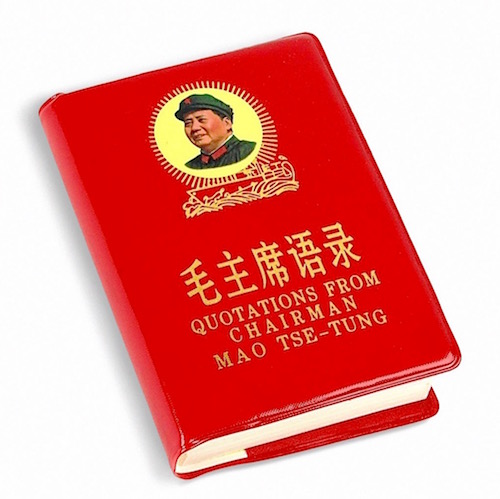 At the conclusion of that first essay I mentioned that Rinpoche appeared to have been strongly attracted to leftist authoritarian philosophies, which in the late 60s and 70s was exemplified by the "Thoughts of Chairman Mao" (Máo Zédōng sīxiǎng) made famous everywhere around the world through the agency of the "Little Red Book" (Máo Zhǔxí Yǔlù ), a collection of Mao quotations that every Chinese had to carry with them at all times. It was probably at Varanasi, where he was the principal of the Central Institute of Higher Tibetan Studies, that Samdhong Rinpoche set about organizing and documenting his political ideas, to produce his own version of Mao's famous tome.

"THOUGHTS OF SAMDHONG"
Samdhong Rimpoche came out with his "Thoughts" around the mid-seventies. Tibetans called it "Samdong gi tawa" or the ideology or philosophy of Samdong. Rinpoche was careful enough not to commit anything to print, and instead recorded his thoughts on cassette tapes and distributed copies to groups of his former students and followers who listened to the cassettes in secret meetings. It was all very hush hush and conspiratorial.

One cassette made it to Dharamshala. The TYC Centrex (of which I was then a member) managed to borrow it for an evening. The ideology of the "Thoughts" was admiring of Mao and the Soviet Union and unsparingly anti-American. It promised a utopian future for Tibet where education would be free and all land would be nationalized. It was otherwise fairly pedestrian and I don't recall anything that was outstanding or interesting. Though the original cassettes don't seem to be available, the "Thoughts of Samdong" was printed in 1996 as a booklet titled Tibet: A Future Vision[3] and appears to have been updated and considerably sanitized — ideologically speaking. Nonetheless, many of the proposals in the earlier "Thoughts" come through in the printed version.

Samdhong Rinpoche advocates an economy that rejects both socialism and capitalism and where "Trade through barter system will be encouraged… the role of money and its absolute value has to be curbed."[4] Pol Pot, the leader of the genocidal Khmer Rouge, also abolished money, markets, and private property — blowing up the Central Bank in Phnom Penh to underscore his point. The former Libyan dictator Muammar Gadaffi in his 1975 Green Book" (al-Kitāb al-Aḫḍar) also inspired by Mao's Little Red Book, has a paragraph on abolishing money.

Samdhong's Future Vision promises religious freedom for all Tibetans but refers to the Bönpos, Christians, and Muslims in Tibet as "microscopic minorities"[5], which raises uncomfortable questions. There may be few Christians in Tibet but Bönpos and Muslims (especially if you count the Muslims in Amdo) are far from a tiny minority. Furthermore, does the term 'microscopic' mean we should view Tibet's minorities as insignificant as microorganisms? Considering the violent persecution of Rohingyas in Myanmar and Tamils in Sri Lanka, Tibetan Buddhists should avoid any kind of demeaning language in discussing religious minorities.

Samdhong Rinpoche also calls for a future Tibet to be a "compact society" where any kind of "groupism" will be discouraged[6], which almost certainly means a partyless "pseudo-democracy" like Russia or China where one ruling establishment (or party) controls all political power.

I remember that the "Thoughts of Samdhong" was treated as a joke in Dharamshala back in the seventies. Just the same, the "Thoughts" may have served to remind the exile establishment of Samdhong's Rinpoche's troubling political ambitions and his attempted "soft" coup of 1972. But then a decade later the foundations of Tibetan exile politics had shifted significantly. The Tibetan Youth Congress (TYC) had till then been a staunch loyalist organization behind the Dalai Lama and the exile government. But the TYC's goal of Tibetan independence was now getting in the way of His Holiness and the Kashag's newfound policy of seeking dialogue with China, especially after the Dalai Lama's "Strasburg Statement" of 1988. The TYC, led by president Lhasang Tsering, strongly opposed the surrender of Tibetan sovereignty contained in the Statement.

A fresh political player was needed in Dharamshala, and a Samdhong candidacy was perhaps then re-evaluated. It probably did not hurt that Rinpoche was also bitterly opposed to the Tibetan Youth Congress and had refused to allow a TYC regional chapter to be set up at his Institute at Varanasi. It also perhaps helped that Juchen Thupten Namgyal was then the senior minister in the Kashag. Thupten had been an active member of Samdhong's political party of 1972.

Samdhong Rinpoche was summoned from Varanasi and nominated by the Dalai Lama to be his personal choice in the Tibetan Parliament. It should be made clear that Samdhong was never elected to parliament and did not then have a Green Book that all Tibetan political candidates and voters were required to possess. But the fact of Samdhong being the Dalai Lama's nominee, cleared all obstacles in his path to office and sent an unmistakable message to the members of the exile parliament. Samdhong was unanimously elected as Speaker of the Assembly, serving two terms from 1991 to 2001.

THE STRASBURG STATEMENT
On 15 June 1988 His Holiness the Dalai Lama, in his address to the European Parliament in Strasbourg offered to relinquish Tibet's sovereignty in return for China allowing Tibet to become an autonomous and democratic political entity within the PRC. Near the conclusion of his address the Dalai Lama said "… most Tibetans will be disappointed", but he also gave this assurance "… the Tibetan people themselves must be the ultimate deciding authority… in a nationwide referendum."
On September 23,1988 China issued a statement saying it was prepared to negotiate. The exile government made its first mistake by including Michael Van Walt, the self-styled "Dalai Lama's lawyer" in its negotiating team. Beijing objected to the presence of a foreigner. Beijing further rejected Dharamshala's proposal of Geneva as a neutral venue and insisted on Beijing or Hong Kong. Although Dharamshala agreed to all the changes, Beijing then refused to communicate with it any further.
In April 1993, following a performance at the Tibetan Institute of Performing Arts, His Holiness made an unexpected political statement which hit the exile-community like a bombshell. He stated that "… the many efforts made by him and the Tibetan government to negotiate with China had made no headway. He also expressed his fears that earlier Chinese overtures concealed a darkly insidious and long-term plan for ensuring the end of Tibetans as a nation and people. He concluded that Tibet now faced its greatest danger in the ever-increasing migration of Chinese settlers."[7]
The Kashag made public all official documents and correspondence between it and China since 1979. MANGTSO printed a special issue with a ten-page supplement on October 31 1993. Other Tibetan journals such as Tibetan Review and Sheja published these letters and also articles and commentaries.
That same year "The Dalai Lama also released a statement, where in no uncertain terms, he stated that all the efforts by him and his government to negotiate with China had failed"[8] He repeated this in his 1994 March 10th statement. Then in his 10th March statement of 1995 the Dalai Lama declared:
Many Tibetans have voiced unprecedented criticism of my suggestion that we should compromise on the issue of total independence. Moreover, the failure of the Chinese government to respond positively to my conciliatory proposals has deepened the sense of impatience and frustration among my people. Therefore, I proposed last year that this issue be submitted to a referendum.
PLANNING THE REFERENDUM
It couldn't be clearer that the Dalai Lama genuinely wanted the exile public to make a free choice between independence and autonomy. So how was this process so egregiously and effectively sabotaged?
A preliminary meeting was convened on August 21, 1995, chaired by the speaker of the exile parliament, Samdong Rinpoche, and attended by ministers, members of parliament and secretaries of the Central Tibetan Administration (CTA) to discuss the parameters and organization of the referendum. The two choices in the proposed referendum were independence and autonomy. At this meeting "autonomy" was renamed Middle Way (umaylam). Buddha described his Middle Way as a mid-point between extremities; between the extreme of self-mortification and the extreme of sensual indulgence. Naming the policy of surrendering Tibet's sovereignty to Communist China the "Middle Way" was a clever move. It was also deeply dishonest, almost certainly a sacrilegious act.

Dispensing with the semantics, the only two choices for the proposed referendum were obviously Independence and Middle Way, and by any common-sense standards should have been the only ones. But two other absolutely irrelevant and bizarre options were added, almost certainly to downplay the stark and disturbing contrast between the two choices and also to muddy the waters of what was evolving into an unashamed swindle. Samdong Rimpoche offered his own pseudo-Gandhian doctrine of "Truth Insistence" (denpae utsug) as one further choice. If that weren't bizarre enough, "Self-determination" (rang-thag rang-choe) was also proposed as a choice for the referendum. A puzzled Western supporter writing about the referendum commented "If you are holding a referendum, you do not include 'do we have the right to hold a referendum' as one of the choices."[9]
On September 2, 1995 the Kashag issued a 12-page instruction to the heads of Tibetan Settlements outlining the four options: Rangzen, Middle Way, Truth Insistence and Self-Determination to be considered for the referendum. In August 1996 small teams of MPs traveled to various settlements to explain the four options to the Tibetan people and to conduct the actual referendum. They immediately ran into a minefield of controversy.
CONDUCTING THE REFERENDUM
One of the first referendum meetings was held at Rajpur, a settlement relatively close to Dharamshala. That same evening at the Amnye Machen Institute we received a phone call from a former reporter for MANGTSO who had attended the meeting. He told us that in their presentation, the MPs had dropped not very subtle hints that failure to vote for the Middle Way would be tantamount to disloyalty to the Dalai Lama.[10] The public became confused but also very angry.
A former senior Kashag minister who had retired to Rajpur, Mr. W.G. Kundeling[11], was the first to speak after the MPs. He flat out declared that he found the whole idea of giving up the goal of independence unacceptable, but that he also had no desire to go against the wishes of His Holiness. He would therefore not take part in such a referendum. (Some time after the meeting Kundeling was violently attacked at his home by masked intruders. He fortunately survived. Some have suggested that the attack might have resulted from his opposition to the Middle Way). Others spoke up at the meeting, saying much the same thing as Kundeling did. A few also pointed out that since the Dalai Lama had openly declared that his Middle Way policy had failed in his last two 10th March statements, how could he now be asking the public to vote for the Middle Way?
In Rajpur nearly everyone declared that they would not participate in the referendum. Some added that if the parliament and CTA wanted the Dalai Lama to continue with Middle Way, they should tell him so themselves and not "wipe their hands on the public" (mimang la lakpa chi).[12] Words of the Rajpur meeting spread quickly throughout the exile world and in communities like the one in New York City, angry words were exchanged with CTA officials.[13] Nearly everywhere people refused to participate in the referendum.
It should be remembered that independence had till then been the single sacred goal of every Tibetan, and the Tibetan word "Rangzen" had been drummed into everyone's head, repeatedly through songs, plays, publications and the political rhetoric of Tibetan leaders, not least of all the Dalai Lama who in every one of His March 10 speeches repeatedly assured all Tibetans they would one day return to a free and independent Tibet.
SPINNING THE REFERENDUM
Back in Dharamshala this whole debacle was misrepresented and reinvented by the exile Parliament under Samdong Rinpoche in a breathtakingly deceitful manner. An initial statement was issued claiming that the earlier public meetings organized by the MPs had not been to hold referendums, but only to conduct polls or surveys to collect "…suggestions and public opinions on whether the referendum was to be held."[14] Then on September 18, 1997 during the fourth session of the 12th exile parliament, an unanimous resolution was passed.
"Among the views received from the Tibetan public, following a preliminary poll, the majority expressed preference for dispensing with the referendum, leaving it to His Holiness the Dalai Lama to take decisions from time to time in accordance with the prevailing political situation and circumstance. Altogether 64.60 percent of the opinions received demanded that the referendum be not held and favoured for His Holiness and the Central Tibetan Administration to decide."[15]
The "preliminary poll" referred to was the failed referendum effort in August 1996 to conduct the referendum in Tibetan settlements and communities. The 64.60% is a complete invention. No one is certain whether the public refusal to participate in the referendum was expressed by a show of hands, paper ballots or walk-outs. Nearly all the public meetings had ended chaotically.
The Tibetan public had refused to take part in the referendum and had definitely not said they were "… leaving it to His Holiness the Dalai Lama to take decisions from time to time."
THE SECOND REFERENDUM SWINDLE

On October 25th 2008, following the Beijing Olympics and China's brutal crackdown on the massive anti-Chinese protests throughout Tibet, His Holiness, speaking at a Tibetan Children's Village event declared that the lack of any sincerity from the Chinese government in the dialogue process and the worsening state of affairs within Tibet following the widespread anti-China protests had made it impossible for him to continue with his current policy. "I have now asked the Tibetan government-in-exile, as a true democracy-in-exile, to decide in consultation with the Tibetan people how to take the dialogue forward", the Dalai Lama said. An "Emergency Meeting" (zadrag tsongdu) was called for that November.
A press release from the Dalai Lama's private secretariat quickly followed. "The future course of the Tibetan movement, including the possibility of a historic switch from demanding autonomy to a demand for full independence, will be the focus of a special meeting next month of around 300 delegates representing the worldwide exiled Tibetan community. 'The only non-negotiable aspect is that the movement will still be non-violent. Everyone is agreed on that," the Dalai Lama's spokesman Tenzin Taklha told AFP.'"[16]
Tibetans everywhere became tremendously excited and galvanized, far more than in '95. In 2008 large-scale revolutionary protests had not only erupted throughout the Tibetan plateau, but the exile public and supporters had conducted what seemed like a never-ending series of well-publicized demonstrations, actions and peace marches everywhere around the globe. Dharamshala became full to bursting with international TV crews and journalists for the Emergency Meeting.
But in spite of His Holiness's clear call for a transformation of our fundamental policy, Samdong Rimpoche (now prime minister) in an interview on Voice of Tibet said "We are committed to our Middle Way Approach and we will continue our efforts for a genuine autonomy within China's framework, and that will not change."[17] Under Rinpoche's aegis the Tibetan People's Movement for MIDDLE WAY was organized, and Samdhong Rimpoche delivered the principal address at its first conference in February 2008.
As prime-minister, Rinpoche made sure that only Middle Way Movement leaders, officials, settlement heads and MPs, serving and retired, were invited and paid full travel expenses, including airfare from USA, Europe and elsewhere. No one else received expenses or even invitations. No Tibetan scholar, historian or intellectual was invited. The largest political organization in the Tibetan exile world, The Tibetan Youth Congress (TYC), was only allocated two seats. All other Rangzen based organizations and individuals did not receive invitations. A few us went anyway – on our own dime. We were a very small minority at the Emergency Meeting.
Members of Rinpoche's Middle Way Movement – had in previous months held public meetings in many Tibetan settlements where they set about poisoning the minds of the older generation against the TYC and Students For A Free Tibet (SFT), whom they claimed had gone against the Dalai Lama's wishes with their mass protests and peace marches earlier that year. They also exploited the ignorance and fears of the common people with scare stories, one being that the Government of India would deport Tibetan refugees if Tibetans gave up the Middle Way and chose Rangzen.
On the second day of the Emergency Meeting it became clear what the strategy of Samdong Rinpoche and his followers was. Middle Way Movement members and representatives of Tibetan settlements and centers in India and Nepal insisted that the written proceedings and resolutions of the public meetings they had earlier organized back in Tibetan settlements and communities, along with signatures of all the participants, be included in the records and resolutions of the Emergency Meeting.[18] These documents and the thousands of signatures (unverified or unattested) overwhelmed whatever discussions had taken place in the Emergency Meeting itself, and the actual votes cast by the participants of the Emergency Meeting. Practically no mention was made in the final resolution of alternative policy ideas and strategies raised at the meeting by the few Rangzen advocates participating.
The concluding session of the Emergency Meeting created the distinct impression of near unanimous support for the Middle Way. In his concluding speech Samdong Rinpoche declared complete victory, claiming that over 90 percent of Tibetans now clearly supported the Middle Way[19]. (Putin's bogus referendum in Russian-occupied Ukrainian provinces only managed 87%).
Samdhong Rinpoche also claimed that clandestine telephone surveys had been conducted inside Tibet. This was an incredibly brazen lie if we remember that following the massive and repressive security crackdown throughout Tibet, following the 2008 Uprising, even the minimal communication that we earlier had with Tibet, was completely cut off.
UNDERMINING THE ONGOING FREEDOM STRUGGLE
Despite the subversion of the Dalai Lama's two referendum initiatives on Tibetan independence, exile Tibetans kept up their campaigns of non-violent activism for Tibetan freedom. All were inspired and energized by the public protests inside Tibet from 1987, 1989, and 2008 onwards.
Samdhong Rinpoche now set about actively preventing Tibetan people from organizing and participating in Free Tibet protests and demonstrations. Rinpoche publicly condemned such rallies by exile Tibetans which he insisted were insulting to the PRC and discouraged the Chinese government from granting "meaningful autonomy" to Tibet. In his role as prime minister of the exile government (2001-2011) Samdhong Rinpoche also forbade all government officials from participating in Free Tibet demonstrations and March 10 rallies.
In March 2011 the Dalai Lama announced his resignation as Head of State. The traditional name of the Tibetan government, Ganden Phodrang, was now used for His Holiness' personal foundation. When Samdhong Rinpoche's term as prime minister expired that same year, he took up the directorship of the Ganden Phodrang Foundation. This foundation now became an extra-constitutional authority to leverage exile politics. For instance an important lama (Thomtok Tulku) was sent on a tour of Tibetan communities in the USA to instruct members not to celebrate the centenary of the Great Thirteenth Dalai Lama's declaration of independence.[20]
Through his newfound and completely unconstitutional powers Samdhong Rinpoche succeeded in creating internal divisions within Rangzen organizations. In 2013 five regional chapters of The Tibetan Youth Congress (TYC) were coerced to break away from the main Congress.[21] In 2012 when a TYC president expressed his desire to work together with another freedom organization, the Tibetan National Congress (TNC), Samdhong Rinpoche pressured TYC delegates at their annual conference to pass a resolution preventing the TYC from having any contact with TNC. Earlier most political organizations in the exile community generally worked together effectively for the common cause. Not anymore.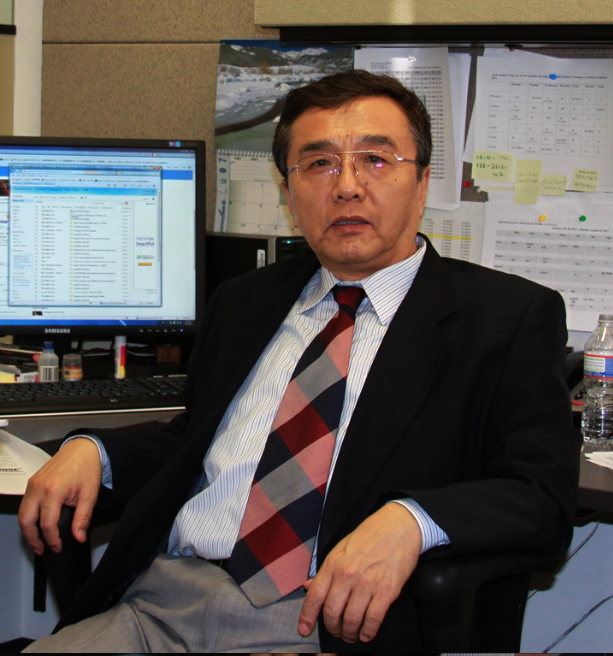 Radio Free Asia (Tibetan Language Section) had been the most effective publicist for the Tibetan cause, notably during the 2008 uprisings in Tibet, when much of the extensive international coverage on Tibet carried the RFA byline. A Samdhong acolyte Kalden Lodoe and RFA president Libby Liu successfully schemed to remove Jigme Ngabo, the very capable head of the Tibetan section. Samdhong Rinpoche was not only hostile to Jigme but "… had been harshly critical of RFA's Tibetan service and had issued standing instructions to kashag ministers and senior officials not to give interviews to RFA or participate in its programs."[22]
In March 2015, Samdong Rinpoche's Middle Way underlings, who had taken over the organization of the March 10 rally in NY City, enforced a ban on all slogans offensive to the PRC such as "Free Tibet", "China Out of Tibet", "Tibet Belongs to Tibetans" etc. Free Tibet protesters were told to leave the rally and when they refused Rinpoche's underlings called on the NYPD to remove them. The police officers said they could not arrest people for expressing their first amendment right to free speech (See Facebook video).[23] Even Western Tibet supporters at the rally were intimidated and bullied by Rinpoche's underlings. One female SFT member holding a "FREE TIBET" placard was insulted and threatened: "You are going to suffer. SFT is going to suffer. Your family is going to suffer" (See Facebook post).[24]
A former Assembly speaker, Karma Choephel, who had openly declared his loss of faith in the Middle Way Policy, and even chaired a session of TNC Conference in Dharamshala for Tibetan independence (June 2012), was persecuted by Middle Way advocates and hounded relentlessly, perhaps even to his tragic death in 2016.  A climate of fear, distrust and division was created throughout the exile world. Any talk of independence, or association with persons or groups advocating Rangzen, could have you labelled as "opposing the Dalai Lama" and consequently ostracized from the mainstream community.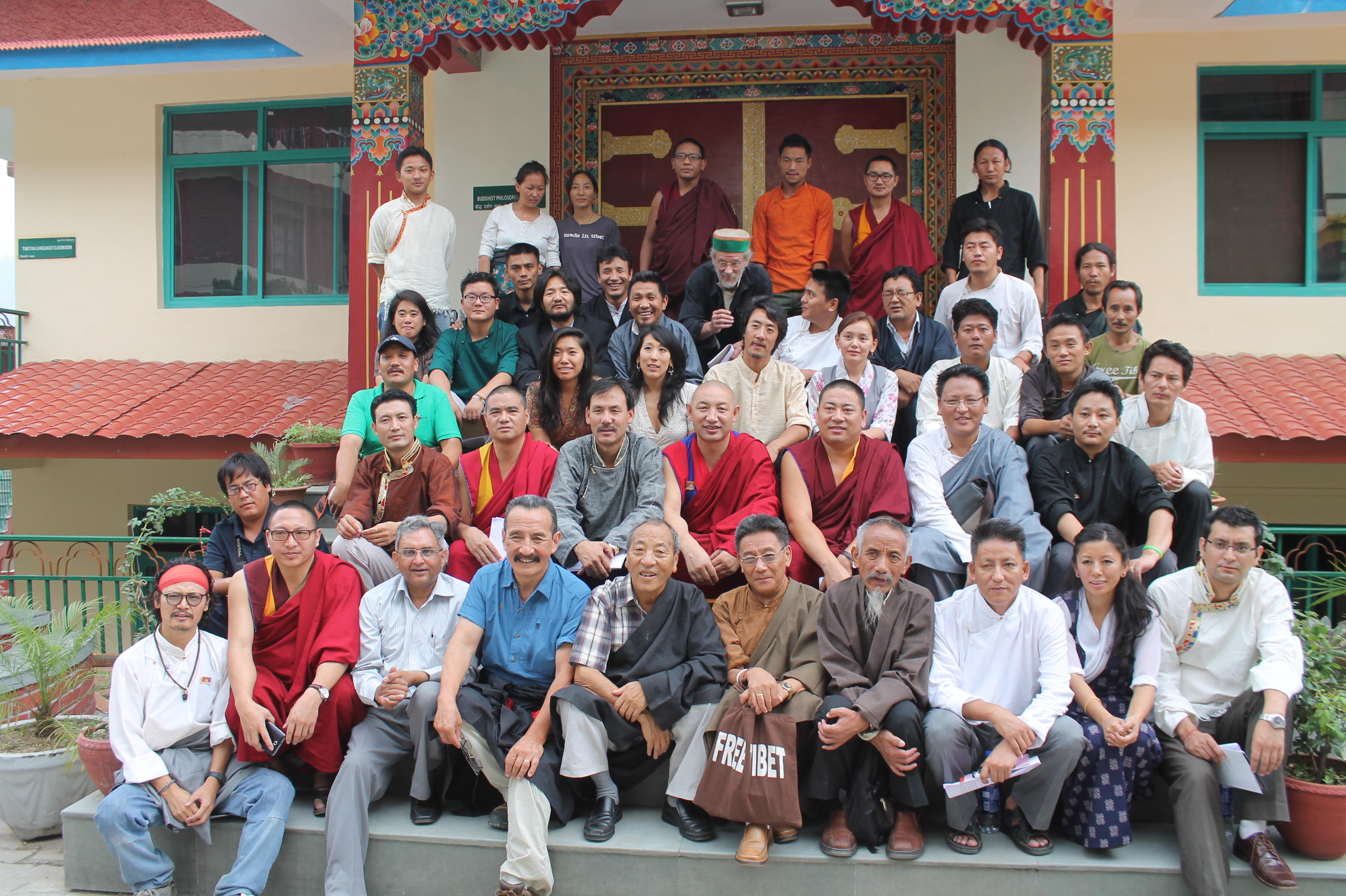 In Dharamshala and other Tibetan centers and settlements schools and monastic communities had always taken part in March 10 demonstrations. They were now officially banned from doing so. Even the teaching of Tibetan history has now been discontinued in Tibetan schools.
Samdhong Rinpoche himself never appears to have participated in a March 10 demonstration, or any protest rally for Tibetan freedom or even human rights. But in a 2006 Swiss TV program Rinpoche was seen alongside the Indian environmental activist Vandana Shiva, leading a demonstration against SYNGENTA, a global agri-business company.[25]
It would appear that Samdhong Rinpoche's earlier Mao inspired political ideology was now evolving in a more profitable New Age spiritual direction. The latest online version[26] of "Tibet a Future Vision" contains far more Buddhist references and phraseology than in previous print versions. A clear expression of Rinpoche's new politico/spiritual direction appeared in a lengthy interview in the New York Times: "Political separation from China is not important … China is not our enemy," Samdhong Rinpoche said. "China is a people [sic.] who need our cooperation, who need our guidance, spiritually."[27]

Was Samdhong Rinpoche proposing that by giving up Tibet's political sovereignty Tibetan leaders or lamas might gain some advantageous position in the PRC's power structure, perhaps as "spiritual guides"? Similar brainless schemes have been proposed in New Age dharma circles that Tibetans give up independence in return for the PRC acknowledging the Dalai Lama as the Buddhist leader or "Pope" of China.[28] But Samdhong Rinpoche's New York Times statement makes no mention of the Dalai Lama as the "spiritual guide" for China. So, the question might be asked, does Rinpoche see himself as occupying such a position?

Samdhong Rinpoche has repeatedly positioned himself as far more accommodating to China than the Dalai Lama. For instance, His Holiness though calling for "meaningful autonomy under China" has never condemned Tibetan independence activists and freedom fighters. Samdhong Rinpoche in a public talk in New York City in 2010 attempted to incite the Tibetan community to oppose independence activists who he claimed were more dangerous than the Communist Chinese.[29]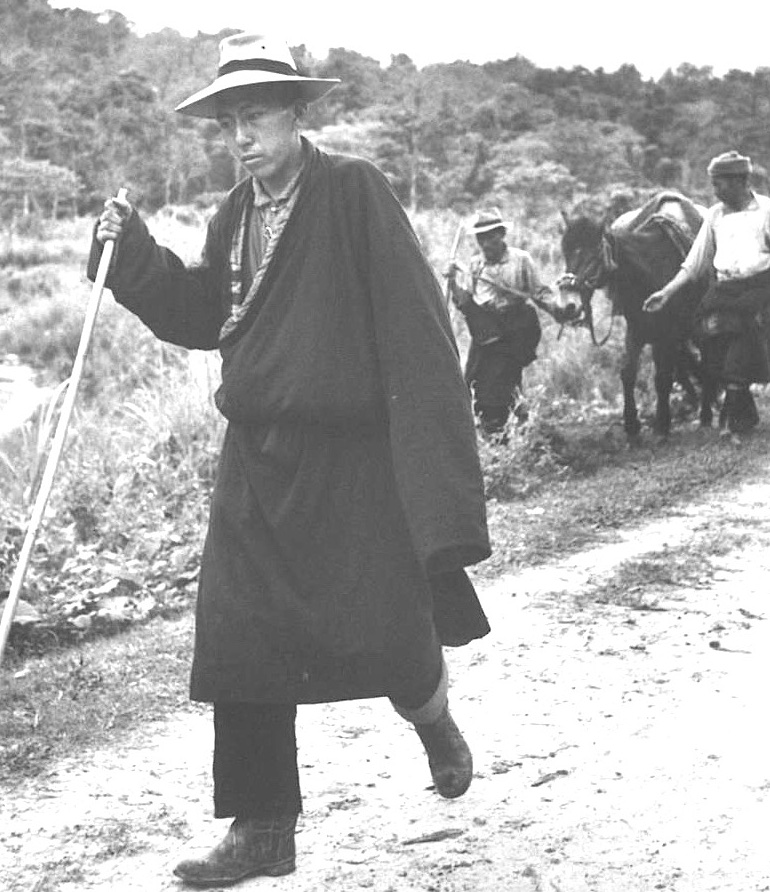 Samdhong Rinpoche has furthermore condemned all Tibetans who took up arms to defend their nation, and blames them for the destruction and suffering caused by the Chinese in Tibet. "When China attacked us, we were not non-violent. Although we were a Buddhist country, our people had reacted very violently. That didn't gain anything for the Tibetans, but it helped China to suppress the Tibetans very brutally."[30]
This is the equivalent of saying that the daily death and destruction endured by the heroic Ukrainian people under unceasing Russian missile and drone attacks, is the fault of the Ukrainians themselves for not surrendering peacefully to Putin in the first place.

Unlike the Dalai Lama, Samdhong Rinpoche has no hesitation in making obsequious statements of praise to the PRC. An excerpt from Rinpoche's 2007 Brussels speech: "We are as patriotic towards PRC as any citizens of the People's Republic of China, including the majority Han nationality[31]. I also recall Samdong Rimpoche declaring enthusiastically that the Qinghai-Tibet railway (fast-tracking Chinese immigrants to Tibet and removing Tibet's mineral wealth) represented a genuine economic benefit to the Tibetan people.[32]

I could go on and on with further examples of Samdhong Rinpoche's sycophantic declarations of loyalty to the PRC. But as off-putting as they are, they alone do not constitute evidence of Rinpoche's complicity in any conspiratorial activity with China.

Then in December 2017 the Indian media and even the academic world[33] began to buzz with stories that Samdhong Rinpoche had visited China. One article by a former Indian RAW Intelligence officer, Jayadeva Ranade, in Rediff.com, claimed that Samdhong Rinpoche had made a four-day stay in Kunming, capital of China's Yunnan province. Ranade speculated that Rinpoche would have met with You Quan, whom Chinese President Xi Jinping had appointed director of the United Front Work Department[34] (the department that gathers intelligence on and attempts to influence elite individuals and organizations among overseas Chinese, exile Tibetans and comparable communities). Another account by a former Indian Ambassador in a column in The Wire wrote on Dec. 4, that Prof. Samdhong Rinpoche made a "discreet visit" to Kunming, China and met You Quan, head of the United Front Work Department that deals with overseas Tibetan affairs.[35]

Samdhong Rinpoche issued a denial a couple of weeks later[36]. Unfortunately, Tibetan president Lobsang Sangay had earlier been questioned at a talk in New Delhi. "Dr. Lobsang Sangay said that the close aide (Samdhong Rinpoche) of the Tibetan leader His Holiness the Dalai Lama did visit China. 'It was at most, a private visit' Dr. Sangay said on Thursday in New Delhi."[37] (Samdhong Rinpoche's birthplace Jol is in Gyalthang in northwest Yunnan province).

Nearly all media speculations on the reasons for Rinpoche's China trip was that he was preparing the ground for future Sino-Tibetan negotiations. Anyone with even cursory knowledge of Sino-Tibetan affairs would have to dismiss such an eventuality outright. Not only has Beijing openly, repeatedly and unequivocally dismissed the possibility of any such contingency on the issue of Tibet, they have even hardened their earlier "one nation two systems" status granted to Hong Kong and Taiwan, a status Dharamshala coveted, but from which it was humiliatingly excluded.

Now with Hong Kong's pro-democracy movement crushed and Taiwan facing the real possibility of a PLA invasion, the only reason I think Beijing might want to meet a senior Tibetan exile leader like Samdhong Rinpoche would be to discuss tying up any loose ends in the finalization of its takeover of everything Tibet-related, including the exile community and the Dalai Lama's reincarnation. Furthermore, the senior exile leader at such a confab would not be a negotiator but a clandestine "agent of influence" who would be receiving instructions from the director of the United Front Works Department — perhaps to arrange or "fix" the next incarnation of the Dalai Lama to Beijing's satisfaction.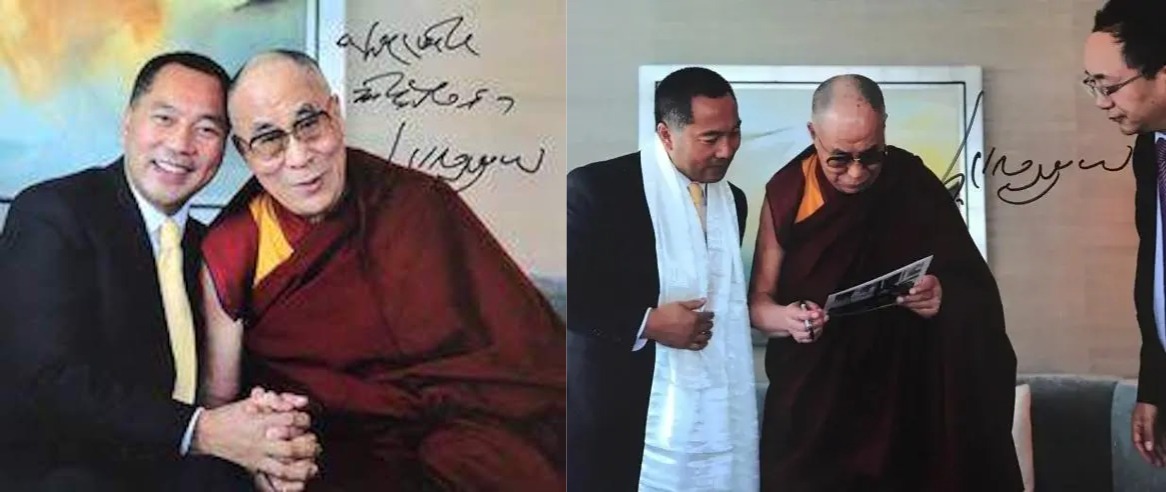 In a possibly related incident, Samdhong Rimpoche even seems to have permitted a businessman/spy working for China's Ministry of State Security (MSS) "…operating as a cutout – a civilian who can operate without attracting official attention…" to meet the Dalai Lama. According to a recent article in the New Yorker this agent Guo Wengui "took several trips to meet with the Dalai Lama, the Tibetan spiritual leader whom Beijing regards as a dangerous separatist. Guo said that he conveyed messages back and forth, and that the government offered him awards for his services."[38] Guo Wengui later admitted in an interview in a Chinese online journal, that "Beijing officials asked me to kill the Dalai Lama."[39]
Lastly, it might be pointed out that consistent with his authoritarian ambitions, Samdhong Rinpoche has created a personality cult around himself. The many branches of his Middle Way Political Party are entrusted with organizing elaborate birthday celebrations for their "great leader". Samdhong Rinpoche was 83 years old last month, and his birthday was celebrated with much éclat on 5th November by his followers, but perhaps not as grandly as his pre-Covid birthday celebration in New York City which boasted an enormous quadruple tier confectionary marvel, featuring miniature staircases leading of the sides to supplementary cakes, all in a light shade of emerald-green.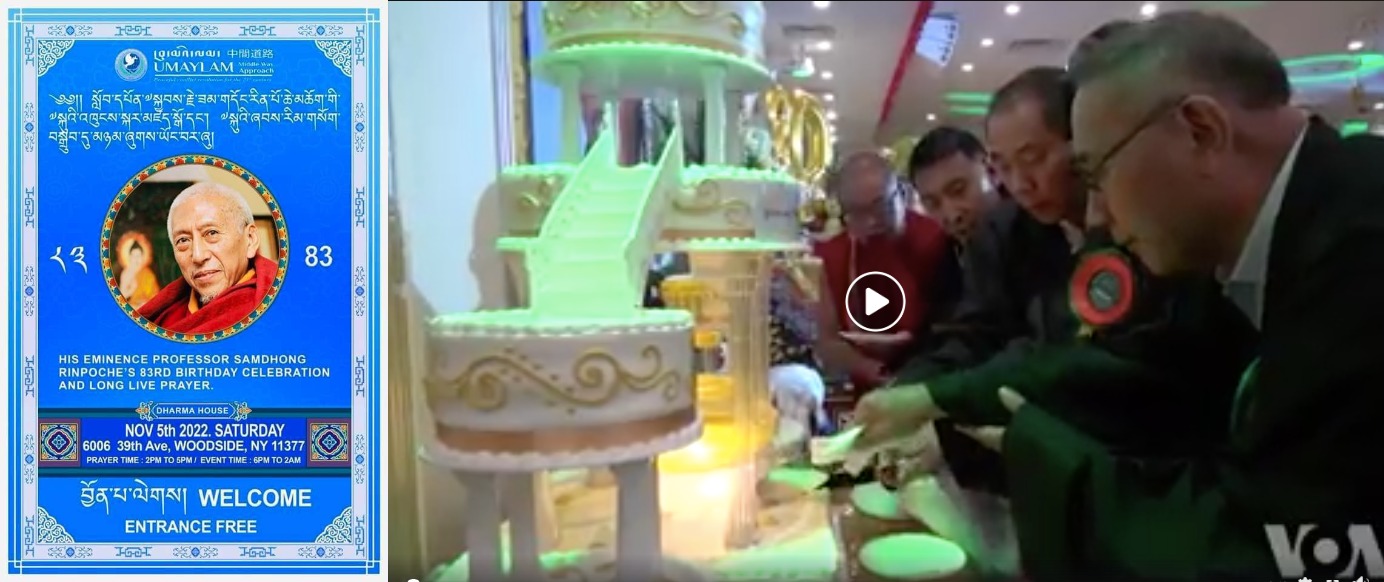 These birthday events feature performances by schoolchildren and speeches where Rinpoche's titles: "His Excellency, His Eminence, Professor, khelwang (great scholar) kyapche (great protector)" are diligently recited. Such grandisose titles also appear on Rinpoche's own website where he is refered to as "dagnyed chenpo" (great being or mahatma) Lopon (master teacher)"[39] Quite a few followers eulogize Rinpoche with such expressions as gyalwa yab-say or the "Victorious Father and Son" implying that Samdhong Rinpoche is somehow equal or near equal to His Holiness the Dalai Lama.[41] Another follower even refers to Rinpoche as "the shoulder that lifts the head"[42]. Perhaps implying that he is the real power behind the throne.
Samdhong Rinpoche setting himself up as equal (or near equal?) to the Dalai Lama, in conjunction with the disturbing news of his conspiratorial dalliances with the director of the United Front Work Department in Yunnan, and his permitting an agent of China's Ministry of State Security to meet and have chummy photo opportunities with the Dalai Lama (when there was, on the agent's own admission, a real risk to His Holiness's life on that occasion) should shake-up all Tibetans from their deep complacency, and force them to demand of their elected Assembly (chitue) representatives an urgent and thorough investigation into this deeply disturbing matter.
I am aware that many Tibetans, because of their genuine devotion to His Holiness, will find it difficult to accept the facts I have laid out in this investigative report, and further bring themselves to acknowledge that in our history there have been ambitious lamas who have broken faith with their nation and even with their "root" lama, the Dalai Lama himself. To offer one example, in 1896 the regent, Demo Rinpoche Thinlay Rabgyal, colluded with the Manchu Amban to sell out the young 13th Dalai Lama. Fortunately for us, Demo's plot was exposed before he could harm His Holiness and usurp the Ganden Phodrang throne.
Will we be as fortunate, next time around, when another power-hungry lama succumbs to his perverted ambitions and religio-ideological fantasies and betrays His Holiness and the Tibetan nation to his Communist masters in Beijing?
NOTES:
[1] Jamyang Norbu "Extinguishing the Embers of Freedom (Part 1)" Shadow Tibet.https://bit.ly/3Ugzphz
[2] Extinguishing the Embers of Freedom (Part 1) (Audio) Sound Cloud.https://bit.ly/3WqIiag
[3] Professor Samdhong Rinpoche Tibet: A Future Vision, Tibetan Parliamentary and Policy Research Centre, N. Delhi, 1997.
[4] Ibid p.22
[5] Ibid. p.35
[6] Ibid. p.17
[7] Edward Lazar, Tibet: The Issue is Independence, Parallax Press, Berkeley California, 1994 pp 26-27.
[8] Jamyang Norbu, Shadow Tibet: Selected Writing 1989 to 2004, High Asia Press, New York, 2004, pp 110-111.
[9] Tibet Support List (TSG List)
[10] Jamyang Norbu, "The Great Middleway Referendum Swindle" Shadow Tibet , https://bit.ly/3vfOSUA
[11] Woeser Gyaltsen Kundeling along with Dronyer-chenmo Phala was instrumental in the Dalai Lama's escape in 1959. In the PRC's first proclamation on the Lhasa Uprising issued by Premier Zhou Enlai on March 28, 1959, Kundeling is prominently named as one the eighteen leading traitors. Some time after the meeting Kundeling was violently attacked at his home by masked intruders. He fortunately survived. Some have suggested that the attack might have resulted from his opposition to MWA.
[12]https://www.jamyangnorbu.com/blog/2014/09/03/the-great-middleway-referendum-swindle/?hilite=%27referendum%27
[13] Interview with Sonam Wangdu Chugatsang, Nov. 2022.
[14]https://www.jamyangnorbu.com/blog/2014/09/03/the-great-middleway-referendum-swindle/?hilite=%27referendum%27
[15] Ibid.
[16] Sydney Morning Herald, October 27, 2008
[17] "Interview with Samdhong Rinpoche" Voice of Tibet, October 2008.
[18] Jamyang Norbu, "A Not So Special Meeting" Shadow Tibet, FEBRUARY 4, 2009 https://bit.ly/3YzU57r
[19] Ibid.
[20] https://www.jamyangnorbu.com/blog/2013/05/04/the-strange-case-of-the-counterfeit-khampas/?hilite=%27Thomtok%27
[21] https://www.jamyangnorbu.com/blog/2013/05/04/the-strange-case-of-the-counterfeit-khampas/
[22] https://www.jamyangnorbu.com/blog/2012/12/25/why-rfa-matters-so-much-right-now/?hilite=%27Libby%27%2C%27Liu%27
[23] https://www.facebook.com/100000778730369/videos/797936323575651/
[24] https://www.facebook.com/notes/10164359623170109/?pnref=story
[25] Discussion with Wangpo Tethong, Switzerland, 2006.
[26] His Eminence Professor Samdhong Rinpoche, The online version (August 18, 2014) Tibet: A Future Vision (bhod kyi mahong thong-tsor), http://samdhongrinpoche.com/en/tibet-a-future-vision/.
[27] Barbara Crossette, "Tibetan Monk Prepares Exiles for a Political Shift". New York Times International Sunday, July 21, 2002
[28] Jamyang Norbu, "Looking Back From Nangpa-la" Shadow Tibet, JULY 1, 2019, https://www.jamyangnorbu.com/blog/2019/07/01/looking-back-from-nangpa-la/?hilite=%27Nangpa%27%2C%27la%27
[29]"A Bit More Dangerous Than the Communist Chinese" (You Tube) https://www.youtube.com/watch?v=c-_7sBcuyqA&t=122s
[30] His Eminence Professor Samdhong Rinpoche "I have Lost Faith In Modern Science" http://samdhongrinpoche.com/en/i-have-lost-faith-in-modern-science/
[31] "Samdhong Rinpoche's speech to the 5th International Tibet Support Group Conference", Tibetan Bulletin May-June 2007, Volume 11 Issue 3.
[32] Jamyang Norbu, JUNE 20, 2013 "Middle Way Economics" SHADOW TIBET https://bit.ly/3YGjrAs
[33] https://www.dailypioneer.com/2018/columnists/dalai-lama-china-and-the-homecoming-urge.html
[34] https://www.tibetanjournal.com/former-indian-intelligence-claims-samdhong-rinpoche-visited-china/
[35] https://thewire.in/diplomacy/dalai-lama-india-china-tibet
[36] https://www.phayul.com/2017/12/19/39941/
[37] "Cautious Sangay says Samdhong Rinpoche made a "private visit" to China. December 15, 2017 https://www.phayul.com/2017/12/15/39926/
[38] Evan Osnos, "Patriot Games: Guo Wengui has been linked to Chinese Intelligence, the FBI., and Donald Trump. What is he after?", The New Yorker Oct, 2022.
[39] ForbiddenNews https://www.bannedbook.org/en/bnews/topimagenews/20190208/1077541.html
[40] https://samdhongrinpoche.com/en/an-brief-biography-of-prof-samdhong-rinpoche/
[41]https://www.youtube.com/watch?v=VKotutGZsxA.
[42] https://samdhongrinpoche.com/en/an-brief-biography-of-prof-samdhong-rinpoche/