A number of readers have posted comments requesting information on Rakra Rimpoche's writings and poetry. Some of his books are available at the Library of Tibetan Works and Archives (LTWA), but many of his shorter works and poems are out of print and unavailable. His heirs have put together a project to publish his collected works, and will make information on this available to those interested.
The Library of Tibetan Works and Archives and Tashi Tsering la, director of the Amnye Machen Institute organized a symposium on Rakra Rimpoche on June 10th. Such well known Tibetan scholars and writers as Naga Sangay Tendar la, Tashi Tsering la, Acharya Karma Monlam la, Sonam Gyaltsen la and Chung Tsering la, spoke at the occasion. I was informed that in spite of monsoon rains the event was a standing room only one. The Dharamshala press was in attendance.
I must thank Lhagang Chodak la for translating my obituary into Tibetan and bringing it out in Khabda. The editors of Khabda website also published articles by Dorje Wangchuk la , Geshe Sonam Yeshey la, and others on Rakra Rimpoche. Tashi Tsering has written a detailed account of Rimpoche's life and writings which will appear in the next issue of the LTWA Tibetan language journal Tam Tsog.
Rimpoche's last published writing was an opinion piece he wrote on the 13th of May 2012 for the exile newspaper Tibet Times, less than two month before his death, where he refuted the statements of those opposing Tibetan independence. An English translation of this brief piece is on Rangzen.net. Rakra Rimpoche was very much a mild-mannered artistic sort, somewhat apolitical, but in his last days he was moved by the heroism of the youth inside Tibet to attempt an intellectual defense of his nation's freedom, against those who were undermining it.
Chung Tsering la, informed me that he had edited Rakra Rimpoche's translation of the Panchatantra, the monumental compendium of Sanskrit fables and animal stories, from which Aesops's, La Fontaine's and other great collection of such stories have derived their origin. The book was published by the Department of Education of CTA in 2010, and is available free as a pdf download.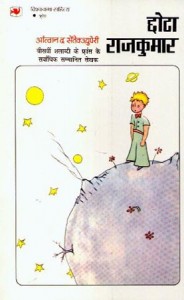 One of Rimpoche's daughters emailed me that when he finally had to go to the hospital he took with him his project to translate Antoine de Saint-Exupéry novella, The Little Prince. (Le Petit Prince) into Tibetan. "He spent his last days in his hospital bed reading this book in English and Hindi, and taking notes. He was busy as ever until the end."