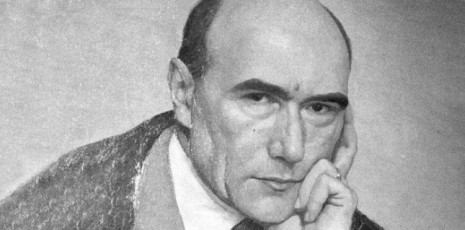 There are certain writers one must go back to, every once in a while, whenever one's moral compass requires reorienting. Orwell and Lu Xun are excellent for this, but André Gide is no less effective when one has been hit by a case of the intellectual blahs. One of France's greatest writers and the 1947 Nobel Literature Prize winner, he was, like many intellectuals of the early 20th century, a Communist sympathizer. Gide toured the USSR in 1936 as a big name guest of the Soviet Union of Writers, but on returning to France wrote a penetrating condemnation of Communism (Retour de L'U.R.S.S ). "In my opinion, in no country today, not even in Hitler's Germany, is the spirit more suppressed, more timid, more servile than in the Soviet Union".
Earlier, Gide had traveled to French Equatorial Africa and published two books, Voyage au Congo and Le Retour Du Tchad. "Among other things his report contained a documented account of the inhuman treatment of African laborers by the companies that held exploiting concessions in the colonies." In 1920 he wrote Corydon, a Socratic-style dialogue defending and exploring the nature of homosexuality and its place in history and society.
Yesterday I was browsing through André Gide's  Journals. Back in '73 I picked up a secondhand copy of Vol. IV of the English translation (by Justin O'Brien) at Shakespeare and Co on Paris's Left Bank. In his entry of 10 May, 1941, Gide makes this observation that might partly explain why a section of present-day exile Tibetan leadership and society appear so incapable of valuing freedom and democracy over the unrealizable, and frankly, craven hope of gaining the trust and favor of China's Communist bosses.  Here is what Gide had to say:
If the English succeed in driving the Germans out of France, a party will form in our country to balk at that deliverance, to discover that the recent domination had something to be said for it, since it at least imposed order, and to prefer it to the disorder of freedom. A freedom for which we are not yet ready and which we do not deserve. Freedom is beautiful only because it permits the exercise of virtues that it is first essential to acquire.
There is another entry in his Journal (18 December, 1905) which might strike a chord with readers who have observed the reverence of older Tibetans for the written word.
What especially shocked Paul Claudel when, after several years in the Orient, he returned to modern civilization was the waste. 'What!' he exclaimed, 'when St Francis of Assisi found in the mud of a path a bit of crumpled parchment, he picked it up in his hand, smoothed it out, because he had seen writing on it, writing, that sacred thing and look at us, what we do with it today