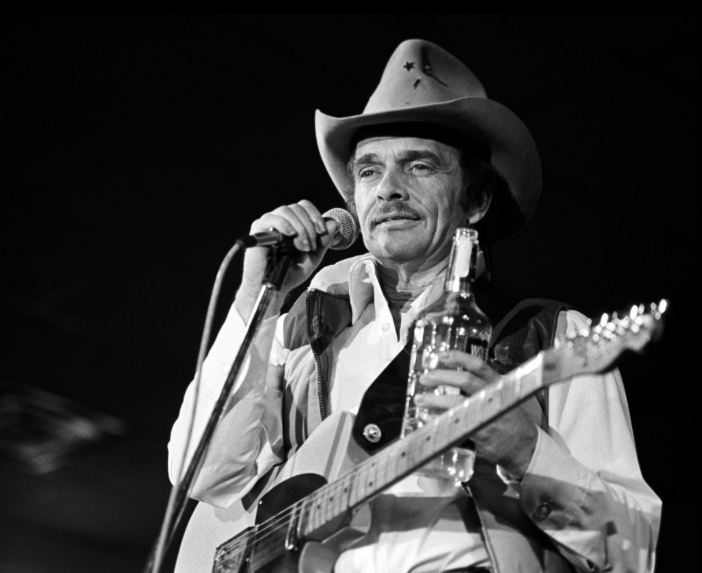 Does anyone remember the mythic "Last Chance" breakfast place in McLeod Ganj, on Bhagsu Road? In the 70's Raju the crackerjack guitarist from Sikkim and I would jam there on Saturday mornings, with Elli, Dave and other musician friends. Besides my ususal Dylan, I would sometimes sing Merle Haggard's flippant anthem to conservative America "Okie From Muskogie", in as nasal a twang as I could manage, to the groans of the hippies drinking tea and eating bhaley with Amul butter:
We don't smoke marijuana in Muskogee;
We don't take no trips on LSD
We don't burn no draft cards down on Main Street;
We like livin' right, and bein' free…
Merle died yesterday. A great musician and songwriter and yes, he smoked dope with Willie and got wasted with Johnny Cash. He was a real "outlaw" having actually done a stretch at San Quentin. He played at my small town, Monteagle, some years ago. That night I lifted a glass of 'shine in his honor. I'll do that again tonight. Goodbye Merle, RIP.
… We still wave Old Glory down at the courthouse,
And white lightnin's still the biggest thrill of all.