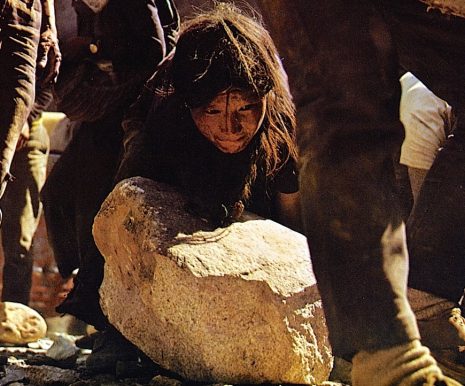 REFLECTIONS ON GYALO THONDUP & MODERN TIBETAN HISTORY
Power Struggle in Exile – The Opening Guns
The above image by pioneering color photographer, Ernst Hass, compellingly captures the early Tibetan refugee experience: dislocation, disease, trauma, desperate poverty and so much more. It also underlines the native toughness of these women and men, and their readiness to work hard and struggle for survival. What the photograph does not reveal is a vision these refugees shared. The vision of a free and democratic Tibet the Dalai Lama had promised, in fact prophesied, which gave everyone – schoolchildren, teachers, road-workers, officials, monks and the resistance fighter jumping out of a C-130 plane over occupied Tibet – the hope, unity and courage to hang in there and make the sacrifices called for.
This is not a detailed dissertation on how we got from that idealistic moment in our exile history to the mind-numbing cynicism, apathy and sell-out culture of today. It is rather a shorter (and admittedly perfunctory) study of the initial power struggle in exile, conducted principally by Gyalo Thondup, which deeply influenced the course of subsequent events.
When the Dalai Lama established the Tibetan Government in Exile (TGIE) at Mussoorie, following his arrival there on 21st April 1959, he had with him a core group of ministers from his kashag in Lhasa (besides other officials) that Gyalo Thondup himself acknowledges in The Noodlemaker of Kalimpong (NMK) were "most capable and trusted" (NMK 211). The ministers were Surkhang Wangchen Gelek (senior kalon), Niushar Thupten Tharpa (deputy kalon or katsab), and Shengka Gyurme Sonam Topgyal (deputy kalon or katsab). Ngabo Ngawang Jigme, had, as we all know, stayed behind with the Chinese. The junior minister Sampho Tsewang Rigzin was unable to leave Lhasa. On the morning of March 10th he had been hit on the head by a stone outside the Norbulingka. He was taken to the nearby Indian Mission infirmary, but then moved to the Chinese hospital and guarded by PLA soldiers.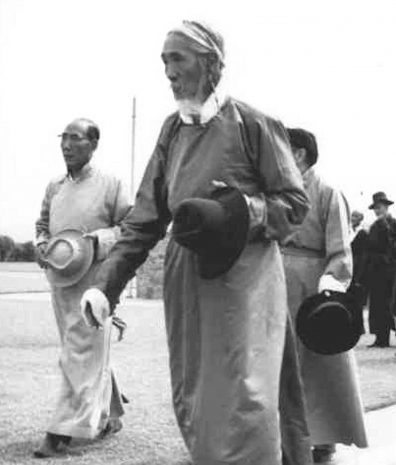 Other Tibetan officials who had earlier escaped to India immediately responded to the Dalai Lama's arrival in India. According to Shakabpa, all former Tibetan officials residing in Kalimpong and Darjeeling, "…including Prime Minister Lukhangwa and Deputy Kalon Yuthok went to Mussoorie"[i] Lukhangwa was requested to continue as prime-minister but he had severe health problems and offered his resignation. He accepted the role of a senior advisor to the Dalai Lama and the cabinet. Yuthok Tashi Thondup who in 1956 resigned in protest against Chinese pressure on the kashag and stayed behind in India, was now reinstated in the new cabinet.
The Dalai Lama writes that when setting up the exile government at Mussoorie he made "radical changes" and instituted separate departments with cabinet ministers to head them.[ii] Surkhang got Home, with Phala as assistant minister (kalon chagrok). Shengka was given Religion, Yuthok, Finance while Foreign Affairs[iii] went to Niushar (who was earlier the Foreign Secretary in Lhasa) with Gyalo Thondup as his co-kalon (kalon chag-drel) but with full kalon rank. A detailed description of the four major departments (with their ministers and deputies) and other secondary departments is provided in P.T. Takla's autobiography and also in Yuthok's biography [iv] but they mistakenly include Kundeling Woser Gyaltsen as Education Minister. Kundeling was only appointed in the second kashag on 4th October 1960, as his own autobiography confirms.[v]

In his autobiography GT describes himself then as "… the newly appointed foreign minister of the Tibetan government in exile" (NMK 195) with no mention of his senior colleague. In that role GT tell us he "…was responsible for responding to the questions" from journalists at the press conference at Birla House, Mussoorie, on June 20,1959. GT fails to mention that this was actually the Dalai Lama's first press conference and that His Holiness' statement was read in English by Jigme Yuthok (son of Kalon Yuthok) who also translated His Holiness's answers to the journalists with the help of another English speaking official, Rinchen Sadutsang. Jigme Yuthok mentions that GT then "…was not fluent in English."[vi] as he had been educated in China. A fact confirmed by another English speaking official at the time.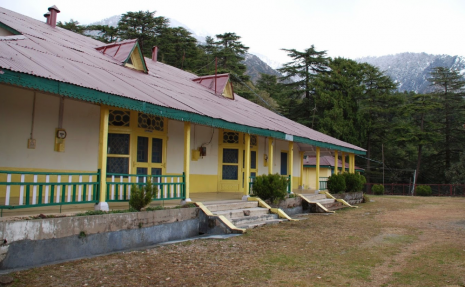 In April 29, 1960, the exile government moved to Dharamshala. His Holiness and his immediate circle occupied Swarg Ashram (earlier Highcroft House, these days the Mountaineering Center). The kashag took over Mortimer Hall (now the Liaison Office of the Indian Foreign Ministry, just by the Bhagsu Hotel, and incidentally once the residence of Lord Elgin (who in 1860 burned the Imperial Summer Palace in Peking to the ground). The hundred odd Tibetan officials bunked in the adjacent servant quarters and stable stalls. It was rough living for them. His Holiness remembered that "… many of them, even the quite elderly men, were compelled to live under very poor conditions – some taking shelter in cowsheds, for example. But this they did cheerfully without complaint, even though they had lived extremely well throughout their lives in Tibet."[vii] In Darjeeling we heard that kungo so-and-so was making his morning ritual water-offering (yon-chap) in seven bottle-caps – which brought tears to my mother's eyes.
In 2008, for the first time ever, a photographic line-up of the early exile kashag was published in a glossy CTA souvenir journal[viii]. Strangely enough the name and image of Kalon Yuthok was missing. Stranger still, the photograph of Gyalo Thondup was also excluded from this line-up, and also from all the photographs of subsequent kashags, till that of August 1991, when he joined the kashag for the second time.[ix] There was some desultory speculation about censorship but perhaps carelessness was to blame.[x]
Very soon Gyalo Thondup asserted himself not only as the principal foreign minister (chise kalon) but also as the undeclared "minister of war". By now he was the éminence grise of the Chuzhi-Gangdruk resistance organization, and his relationship with Indian intelligence and the CIA was not only exclusive, but jealously guarded from the rest of the exile government. GT operated largely out of Darjeeling and New Delhi, but would occasionally travel to Dharamshala to meet with the kashag.
THE DALAI LAMA'S TREASURE
The first crisis the exile kashag had to deal with concerned the reserve of gold and silver taken by the Dalai Lama when he and his cabinet fled Lhasa in October 1950 to Dromo, on the Sikkim border. "Fifty or sixty strong-boxes of treasure, mostly gold biscuits and bars of silver from the vaults at the Potala…" [xi] had been hauled by mule train to Dromo and, on the Dalai Lama's return to Lhasa, had been sent to Gangtok for safekeeping. The Dalai Lama mentions that this had been the idea of Khyenrap Tenzin, the Chikyab Khenpo, who had kept it a secret from everyone. His Holiness though subsequently grateful for this initiative by his senior monk official, was initially "…furious when I found out."[xii] as the Chikyab Khenpo had not even told His Holiness about his plan.
GT's account of this treasure differs. He writes that the bulk of the treasure stored in Gangtok were "gold bullions" purchased by Shakabpa in the US in 1950 (NMK 214) and that the Dalai Lama's gold and silver from Lhasa were an "additional" amount.
GT also announced in a kashag meeting that he would personally take charge of this treasure. This created one of the first disputes in the new cabinet. The finance minister, Yuthok and his deputy Rimshi Yarphel Pangdatsang, considered the treasure to be within their department's purview and argued that it should not be immediately used but maintained as a reserve. Yuthok's biography mentions that GT became angry and walked out of the meeting.[xiii]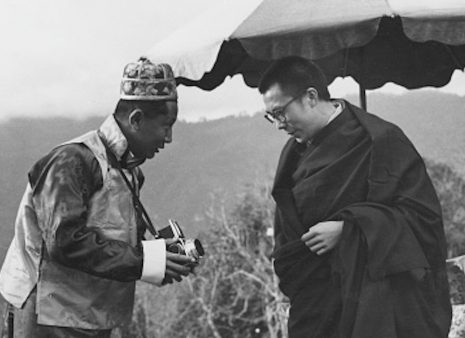 The gold and silver had been entrusted to the Chogyal of Sikkim for safekeeping after His Holiness's return to Lhasa. The Sikkim Royal Family had, for ten years running, faithfully looked after the Dalai Lama's treasure, which was locked and sealed securely in a cave on the side of the hill just below the Royal Palace. It was guarded at all hours by armed soldiers. Gyalo Thondup took charge of the gold and in December 1959 had it transferred to Calcutta for sale and investment. Kungo Jampa Tsondue, a senior leader of GT's Tibet Welfare Society, who was involved in the transportation of the gold and silver, gave me a detailed account of the undertaking.[xiv]
The story somehow leaked to the press. AP correspondent Henry S. Bradsher (a friend of GT's) filed a report which appeared in the Times of India.[xv] Ten days later the Calcutta Statesmen came out with a dramatic and colorful story by correspondent Desmond Doig, about the "God King's Fabulous Fortune".[xvi] All this caused some embarrassment to the Sikkim Royal Family which had already taken offence at what they perceived to be the high-handed and discourteous manner in which Gyalo Thondup had the gold taken from Gangtok.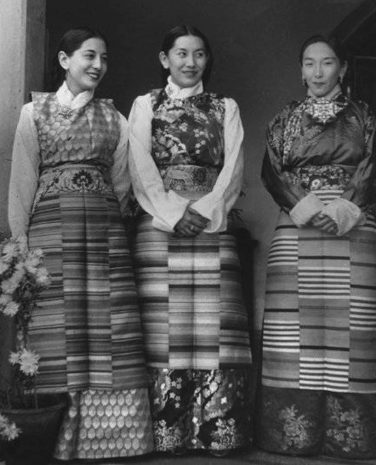 The Chogyal's younger sister Princess Coocoo la, who had till then been a close and trusted political ally of GT, and who, according to CIA officer, Ken Knaus had in the mid 50's "… joined Gyalo Thondup's group"[xvii], now broke with him openly. Accusations were exchanged. Gyalo Thondup's Tibetan language newspaper, Freedom, printed a scurrilous report, which, perhaps attempting to kill two birds with one stone, claimed that Princess Coocoo la was sleeping with the correspondent Desmond Doig (who was in fact gay). Indian law then required all periodicals published in the country to have an Indian national as an editor. At GT's request my father, Lhawang Pulger, had, in 1960, taken up the nominal editorship of the paper.[xviii] My father was horrified when the Princess Coocoo la story came out. He quickly resigned.
The Dalai Lama in his autobiography says " At first, I had it in mind to sell the treasure directly to the Indian Government, a plan proposed by Nehru himself. But my advisors were adamant (my emphasis. JN) that the treasure should be sold on the open market. They were certain we could get more money for it that way"[xix].
I find it difficult to imagine any of the Dalai Lama's advisors being "adamant" with him, except perhaps for Gyalo Thondup. GT himself asserts confidently "We decided to sell the bullion. Prime Minister Nehru offered to buy it all, but we thought we could get a better price on the open market." (NMK 214). In "The Noodlemaker…" GT often tends to use the collective plural "we" when describing undertakings that subsequently went wrong. Whenever recounting a success the first-person singular is favored.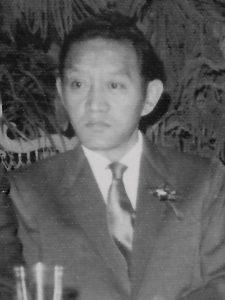 Gyalo Thondup chose Dundul Namgyal (DN) Tsarong as his assistant in the sale and investment of the gold and silver in Calcutta. Tsarong had been a fourth rank official in Lhasa and (unlike his famous father) had no personal experience of big business or high finance. GT claims he chose him as D.N. Tsarong was educated at St. Josephs School and spoke "excellent English". GT and D.N. Tsarong's combined inexperience of Indian business practices (dealing with some of the sharpest Marwari businessmen) and near total ignorance of modern industry caused severe losses in their holdings. G.T. attempts to claim that after D.N. Tsarong's appointment he, GT, had nothing more to do with the fund. A recently published autobiography of the official, Rinchen Sadutsang[xx] provides a detailed and factual account of the financial fiasco. Sadutsang, who took over the business after its failure, makes it clear that GT was the senior-most official in the company. "On January 16, 1971, Gyalo Thondup, chairman of the company and elder brother of HH the Dalai Lama, resigned. A year later in June 1972 D.N. Tsarong, the company's managing director, took medical leave and then resigned."
Besides Nehru, other eminent Indian leaders had offered advice on this matter. Friends of Tibet such as Jayaprakash Narayan and Acharya Kripalani had cautioned Gyalo Thondup and other Tibetan officials from going into business with Indian entrepreneurs, and advised them to buy property in New Delhi instead – which in the early sixties was plentiful and affordable. GT himself admits in the end, somewhat wistfully, that "…if we had, for instance, invested it in the property market in New Delhi instead, imagine the fortune we would have now." (DMK 218).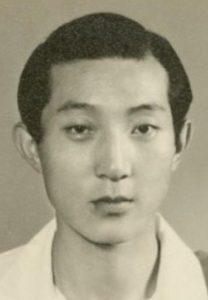 GT provides no figures but His Holiness writes that around eight million US Dollars ($65 million in present day terms) were lost and that only an eighth of the money was recovered. On January 20, 1964, the Charitable Trust of the Dalai Lama was registered in Calcutta, where according to an exile government report all that was salvaged "… in cash, loans deposits and shares in Gayday Iron and Steel Co. and the G.S. Mandidip Paper Mills, totaled Rs. 79,00,000. Only 11% of which was in cash."[xxi] In a "closing of the stable doors…" gesture, Jayaprakash Narayan was requested and he "… consented to be the chair of the Trust."[xxii] It should be mentioned here that under Rinchen Sadutsang's able directorship of the Trust a partial recovery of the lost funds was eventually achieved.
In his book Gyalo Thondup blames Tsarong for the entire loss, even suggesting that Tsarong stole the money. But many in the Tibetan community blamed GT, as he himself admits. "Some even still suspect that I stole the money." (DMK 218).
Dundul Namgyal's son Paljor has written a detailed refutation, backing it up with extensive court documents, financial statements, and relevant correspondence, which Tsarong seems to have maintained meticulously, and which does an effective job of exonerating him of GT's fairly crude and scattershot charges.[xxiii] Gyalo Thondup makes no mention of it but his family and the Tsarongs were very close. GT's younger brother, Lobsang Samten, married D.N. Tsarong's daughter. GT's own daughter married Tsarong's oldest son. GT himself has a niece, a nephew and grandchildren out of this familial alliance, yet it does not seem to have dissuaded him from casually dropping a bomb on it all when it suited his purpose.
To reinforce his accusations against Tsarong, GT makes a near-lunatic charge that Tsarong's father, the famous Dasang Dadul Tsarong, was "the biggest thief" in Tibet and kept a printing press in his home in Lhasa to print his own currency notes. Old Tsarong was a commoner, a man of the people who had earned his eminent position in Tibetan history by saving the life of the 13th Dalai Lama in 1910. He was a man of honor and though comfortably retired in Kalimpong at age 72, he returned to a troubled and fearful Lhasa city at the beginning of 1959 to try and "save" the young 14th Dalai Lama. That he met the Dalai Lama and tried to persuade him to leave is confirmed in a recorded interview with the Dalai Lama.[xxiv] When the Dalai Lama declined to leave, Tsarong stayed behind in Lhasa and on March 11th became one of the leaders of the Tibetan Peoples Representatives Conference (bhod mimang thunmi lhentsok) which made a formal declaration of Tibet's independence and demanded the return of the PLA to China.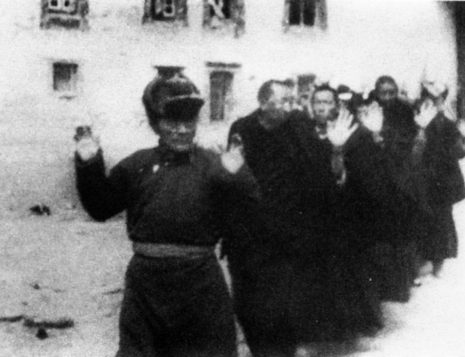 Being the former commander in chief of the old Tibetan army Tsarong organized and directed the various Tibetan forces from his Headquarters at Zhol when the fighting started. Tsarong was arrested by the Chinese for leading the armed "rebellion" against the Chinese. He died in Silingpu prison in May of 1959.
The sad reality of the loss of the Dalai Lama's treasure was that every, I repeat, every exile foray into modern industry: Iron and Steel Manufacturing, Paper Manufacturing, and later Plastics & Fiberglass, Auto Repairs, Woolen Blanket Manufacturing, all went belly up, not so much from embezzlement or corruption (which could have been the case but for which there is no hard evidence) but largely from lack of real knowledge and experience of modern finance and industry. Only when, much later, Tibetan businessmen and even the TGIE fell back on traditional industry they had experience in, like carpet weaving and marketing, they not only succeeded, but in the case of the Tibetan carpet industry in Nepal, succeeded spectacularly.
THE KUDRAK/KHAMPA PURGE
Back in Dharamshala, the finance minister Yuthok and his deputy Yarphel Pangdatsang began to feel GT's displeasure for disagreeing with him on the matter of the Dalai Lama's treasure. It did not matter that in the mid-fifties Yuthok had joined Gyalo Thondup's organization in Kalimpong and supported GT, as CIA officer Ken Knaus has noted[xxv] or that Pangdatshang had been a close friend of the Yapshi. The Royal Mother always stayed at Pangdatsang House whenever she visited Kalimpong. These two officials had committed the cardinal sin of disagreeing with Gyalo Thondup.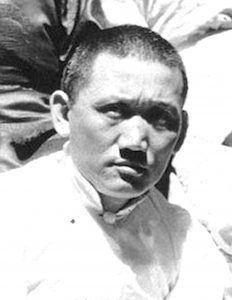 In the early 1960's Yarphel Pangdatsang was issued a "Quit India" notice from the Indian police. He left for the UK, then Hongkong and eventually the PRC. There were rumors of him being kidnapped from Hongkong by Chinese agents, but whatever the truth, it was a propaganda coup for Beijing and a black eye for the exile government. An American academic has claimed that the Indian Government took this action on "Gyalo Thondup's advice."[xxvi]
Then in Kalimpong a small seminal political party calling itself "Mimang" (The People) called on the exile government to use some of the Dalai Lama's treasure to provide immediate aid to Tibetan refugees, especially those suffering in the road camps. This political party was established following the Dalai Lama's public announcement on 10th October, 1961, of a democratic political system for Tibet. In his announcement the Dalai Lama also provided "the outline of the principles" for the democratic constitution of Tibet he was preparing."[xxvii] The Dalai Lama's announcement may have encouraged the formation of at least two other embryonic political parties, whose closure because of subversion by GT's followers will be discussed in another post.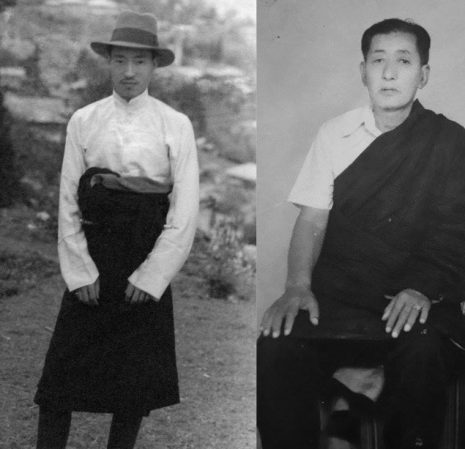 One of the founders of the earlier mentioned "Mimang" Party was the Kalimpong based entrepreneur, Markham Thoesam, who had started a successful automobile workshop in Kalimpong, and in pre-'59 Tibet at Sharseema, where he assembled and repaired the many motorcycles, Jeeps and Land Rovers imported into Tibet. Other members of the party were Lithang Tseta Lobsang Tashi, Trehor Gara Lama, Tsakhalo Lhazoe Gyaltsen, Tungsung Jhola and most notable of all Manang Abo Pema Tsewang, one of the publically chosen leaders of the March Uprising[xxix], who had escaped from Lhasa to Kalimpong in the aftermath of the fighting.
What made this call from the small "Mimang" political party unacceptable to GT was perhaps the fact that Manang Abo had been a family friend of Surkhang and also related to Pangdatsang. In 1962, Manang Abo, his colleague, Markham Thoesam and the others were denounced as Chinese spies to the India police. As this took place after the Chinese invasion, the Government of India had recourse to more severe legal measures (The Defence of India Act of 1962) than its earlier Quit India Notice. Manang Abo was kept under strict house arrest in Calcutta. A number others were interned (including many Chinese residents of India) at the Deoli Internment Camp in the Rajasthan desert, where the British had earlier locked up Nehru and other Congress activists.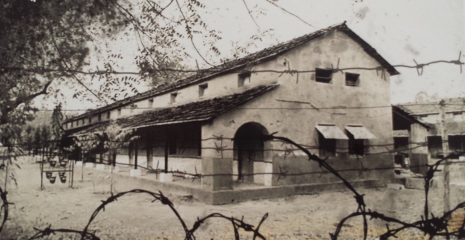 The Deoli Tibetans were released in 1967. They had suffered tremendously in the sweltering heat and unhealthy conditions at Rajasthan. Yarphel Pangdatsang's private secretary, Drunyik Pema Gyalpo, was also arrested and interned in Rajasthan. He was released in 1967 but became mentally unbalanced and died an indigent at Dharamshala. Manang Abo who had suffered much hardship under house arrest in Calcutta, died in 1965. Markham Thoesam died in 1981.
A mysterious gunman took a potshot (but missed) at Yarphel Pangdatsang's brother Rabga in the main street at Kalimpong.
Tibetan exile society became a fear-ridden place, especially for those who had opposed or spoken against Gyalo Thondup. There was a lot of whispering about Yabshi "soba", meaning a spy or an informer.
The general belief in Tibetan society at the time was that Gyalo Thondup's near monopoly connection to Indian intelligence, and his control of the Chuzhi-Gangdruk, gave him the power and influence to make bad things happen to those who crossed him. We should mention the great esteem that Indian intelligence and senior military personnel had for "Mister Thondup" then. GT was urbane, wore expensive suits and spoke English – with confidence and a cavalier disregard for grammar. He also had tremendous charisma, but above all he was the Dalai Lama's older brother. G.T is said to have presented Rolex watches to Indian intelligence and military high-ups. In India's semi-socialist economy at the time such "foreign luxury items" were nearly impossible to obtain. Lhamo Tsering mentions Rolex watches in the first CIA air-drops.[xxx]
It should be noted that to date there is no direct evidence of GT's complicity in any of the unfortunate events I have mentioned. India passed its version of the Freedom of Information Act in 2005. It is perhaps time for some researcher to look into police and CID records from that period, and provide some closure to this unsettling period of our modern history.
"STRUGGLE, CRITICISE, TRANSFORM" [xxxi]
Gyalo Thondup regarded Surkhang Wangchen Gelek as his principal adversary in the kashag. Surkhang was a shrewd politician, but in an old fashioned, traditional way. He was no match for the fascist/communist style political tactics that GT appears to have picked up in "revolutionary" China.
GT's crucial move in undermining senior members of the early exile government was his creation of the Tibetan United Association, TUA, (cholsum chigdril tsokpa) whose members were recruited largely from the junior ranks of the monk-official (tsedrung) fraternity which had been the traditional rival of the lay aristocracy in the old Tibetan political structure. The formation of this organization might have been influenced by Gyalo Thondup's student days in China. There was a bit of the Guomindang (KMT) in the makeup of the TUA – unquestioning loyalty to the leader figure being the paramount duty of its members. American academic Carole McGranahan was told by an informant that "participation in the United Party became 'almost compulsory' for politically active Tibetans".[xxxii]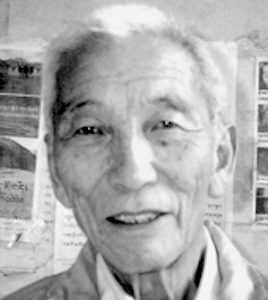 A German academic, Stephanie Roemer, interviewed a TUA leader, Chanzoe Ngawang Tenpa in April 2003. Tenpa claimed that this party was founded by Gyalo Thondup and was the first political party in exile. He outlined the three principal aims of the organization "1. Confiscation of private money to create a balanced economic class. 2. Neutralization of traditional class differences. 3. Unification of all religious sects."[xxxiii]
The first aim appears to reflect the simple-minded admiration for Communist and socialist ideals that pervaded exile society in the sixties. The second is less a genuine political or social goal than the rationalization of TUA's active hostility to senior lay/aristocrat officials in Dharamshala. For a time even the performance of the "Ache Lhamo" Tibetan opera was criticized by the TUA as being an aristocratic and feudal holdover.
The third aim underlines the hostility of TUA to the other schools of Tibetan Buddhism for not acknowledging Gyalo Thondup as their leader. The Kagyupa school in particular came in for attack. A number of Khampa and Amdowa groups that had broken away from Gyalo Thondup and the Chuzhi-Gangdruk, forming the "Thirteen Group" (Tsokha Choksom), regarded the 16th Karmapa Rinpoche as their leader. The fact that Kagyupa lamas were proving more successful in the West (and in South East Asia) than Gelukpas, added to the antagonism. For some years a very nasty anti-Karmapa campaign was carried out by the Tibetan United Association. Much of the demonization of GT's enemies appeared in the Tibetan language newspaper, Freedom. 
A Tibetan Women's Association was also started in exile. It was modeled on the Lhasa Patriotic Women's Association set up by the Chinese Communist Occupation authorities in Lhasa on March 4, 1954 and headed by Tsering Dolma Takla (the Dalai Lama's older sister) and General Zhang Jingwu's wife, Yang Gang. The Exile Women's Association was essentially a pressure group and sometimes used to mob Gyalo Thondup's perceived enemies.[xxxiv]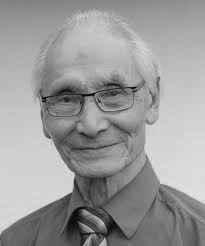 Gyalo Thondup's point man in Dharamshala was, by some accounts, the secretary (drungche) of the Foreign Office, Narkyid Ngawang Thondup (then Tenzin Thondup) [xxxv], who managed the Foreign Office in Dharamshala in the absence of Gyalo Thondup. Narkyid initiated Chinese Communist style "self-criticism" meetings in Dharamshala. These were called "behavior validation" (kunchoe-dhakter ) or "behavior investigation" (kunchoe shibshe) meetings. Officials were required to participate and also study the accompanying manual published for the program. Stephanie Roemer writes "… in the early years, the exile Tibetan officials copied some forms of the Chinese political practice, such as monthly meetings of self-criticism. Such ideas were supported by the, at the time, influential elder brother of the 14 Dalai Lama, Gyalo Thondup."[xxxvi]
There was a steady exodus of kashag ministers (and also other lay officials) from Dharamshala. Departmental reshuffles (layche khudu) were attempted to mitigate the situation.
SURKHANG, YUTHOK & TAIWAN
The soft-spoken, poker-faced Surkhang, the one kalon the Chinese could never quite figure out, the man "who held the Dalai Lama under duress" and "masterminded his kidnapping" as PRC premier Chou En Lai[xxxviii] put it, was hounded out of Dharamshala. He left for Britain and then the USA where he joined the University of Washington in Seattle. He left for Taiwan in 1972 where he and Yuthok attempted, unsuccessfully, to find support for the Tibetan issue with the government of Taiwan.
It was a mistake, perhaps even wrong, for Surkhang and Yuthok to seek political help from Taiwan which still claimed Tibet to be part of China. Surkhang and Yuthok's stated aim was to change KMT policy on Tibet but they were unable to do so. Instead they ended up being used by the regime in its propaganda, and being vilified by their political enemies in the exile community.
It might be said in Surkhang and Yuthok's defense that as Gyalo Thondup had established an exclusivity of relationship with India and the USA, there was no other nation or power, besides Taiwan, that was interested in the Tibet issue, and where they could turn to. One might also take into account the underlying fear they probably had about remaining in India, considering the fate of other "enemies" of Gyalo Thondup at the hands of the Indian authorities.
It might also be raised in their defense that they never made any statement supporting the KMT's claims of Tibet being part of China. The KMT set up a "kalon" office for Surkhang and Yuthok, that the KMT initially called the "kashag" office, with which the two strongly disagreed, insisting that the real kashag was in Dharamshala. At the time the World Anti-Communist League was headquartered in Taipei, and the two Tibetan officials constantly raised the issue of Tibet in the League's conferences and events. The two also regularly communicated with the Dalai Lama in Dharamshala, keeping him informed of their efforts, as a recent article by Surkhang's daughter[xxxix] confirms. Yuthok's biography provides facsimile copies of such letters to the Dalai Lama and the TGIE. Another article[xl] by Surkhang's son and niece effectively challenges the charge made by Gyalo Thondup that Surkhang was just a Chinese "informer", and outlines his role as the principal decision maker and organizer of the Dalai Lama's escape from Lhasa in 1959.
The latest in this series of articles refuting GT's allegations, which have all appeared in the Tibetan Political Review,  is one by Kalon Yuthok's son, Jigme Yuthok, that I mentioned earlier. What gives this article its credibility is the fact of Jigme being present at some of the crucial meetings and events that Gyalo Thondup recalls to slander or ridicule Surkhang and Yuthok . It might be noted that Jigme Yuthok was one of the most qualified English speaking volunteers working the for exile government then, being the first Tibetan graduate of St. Stephens, the premier college at Delhi University.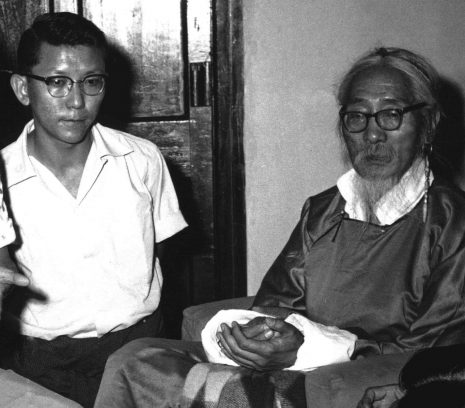 Surkhang and Yuthok's efforts to get Taiwan support for the cause of an independent Tibet might once have been regarded as a hopeless gamble by two desperate officials. But considering present-day Taiwan's own struggle to maintain its sovreignty from PRC threat and Taiwan's genuine outreach and sympathy to the Tibetan cause, Surkhang and Yuthok's actions might now legitimately be reinterpreted as a farsighted policy initiative, undertaken without in any way compromising the status of Tibet's independence. It provides a stark contrast to the CTA's Middle Way Policy, based almost entirely on unconfirmed assurances supposedly given to Gyalo Thondup by Deng Xiaopeng, that all other issues could be negotiated if only Tibet's sovreignity were surrendered.
For a long time in exile society the issue of "eating Taiwan pay" (thaiwan phogzan) was used, often cynically to demonize a few aristocrats but mostly Khampa and some Amdowa leaders who opposed Gyalo Thondup. At least three murders are connected with this issue. When CIA funds and American support dried up in 1969, and Dharamshala became desperate for funds, every effort was made by the exile government to contact Taiwan and obtain financial support, even when the official policy of the KMT had in no way changed. I remember in 1973, as a Tibetan Youth Congress leader, exposing the kashag's acceptance of a US$50,000 gift from the Mongolian & Tibet Affairs Commission office of the KMT.
GT himself received KMT money in a big way when he was a student in Nanjing. "President Chiang was a generous sponsor. He paid all my expenses and gave me a monthly allowance that allowed me to live in style." That included … a comfortable three-bedroom house with a cook, servants and a car with a driver." Even when the KMT were retreating from China, GT received considerable funds from Chiang to return home, which lasted him comfortably for a good many years.
GT justifies his acceptance of KMT money by claiming that "Chiang was willing for Tibet to remain independent. With the Dalai Lama running Tibet and me by his side." (NMK 75) But that is self-serving fiction of a very cynical kind. GT was well aware that KMT policy regarding Tibet was unswerving in its claim that Tibet was part of China. Even after losing the mainland, and when the Tibet issue was raised in the UN in 1950 (and later) the KMT lobbied hard and successfully in New York and Washington to have the USA not acknowledge Tibet as an independent nation but merely as a victim of Communist oppression. GT was there in New York and experienced it all first hand.
Possibly, in terms of sheer quantity, Gyalo Thondup might accurately be termed the number one "thaiwan phokzan" or "eater of Taiwan pay" in Tibetan history. He claims that in 1964 he bought an apartment in one of the most affluent and ultra-expensive locations in Hong Kong (NMK 237), with the (seemingly never-ending) funds that Chiang had given him. .
SHOWDOWN
Once the political field in Dharamshala was cleared of Surkhang, Yuthok and other senior aristocrats, Gyalo Thondup's takeover of the entire Tibetan power structure, whatever there was left of it, was assured. But at this critical juncture it appears that he somehow overplayed his hand. We are in murky waters here but from all the snippets of information (and frankly even gossip) that I accumulated over the years in Dharamshala (1968 to 1995), it appears that Gyalo Thondup was not entirely happy with the power he now controlled. To put it bluntly, he did not want the young Dalai Lama to concern himself with affairs of state.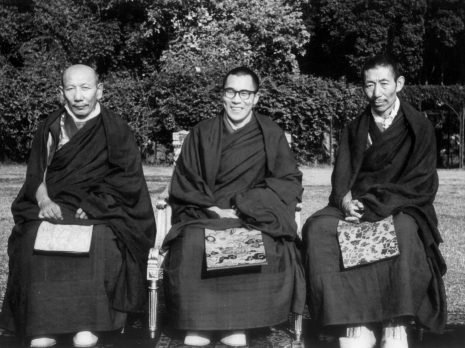 In order to isolate the Dalai Lama he demanded that the Dalai Lama's two tutors, Ling Rinpoche and Trijang Rinpoche leave Dharamshala and resettle in Darjeeling, where GT insisted the hospitals and medical facilities were better. He then made suggestions that the Dalai Lama, being relatively young, should set aside politics for some years, and go to study at Oxford or Cambridge.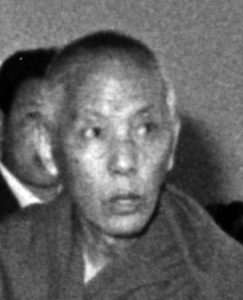 GT's organizations now began to put pressure on those close to the Dalai Lama. They went after his principal secretary Kungo T.C. Tara, when he granted Yarphel Pangdatsang's daughter Pangda Wangmo la an audience with the Dalai Lama. Earlier Wangmo la had been mobbed in Darjeeling by United Association and Tibetan Women's Association members in that town, and had to be rescued by the local police. The TUA and the TWA now gathered a large mob before the "old palace" in McLeod Ganj, howling (in earshot of the His Holiness) for Kungo Tara to be dragged out of his office and beaten. A tearful Kungo Tara went before a very upset Dalai Lama to offer his resignation. A full account of this scandalous incident and the thamzing style struggle that Wangmo la was subjected to, is in Jigme Yuthok's article[xli]
It all came to a head with a very nasty and epic confrontation between GT and the Dalai Lama, which no one in Dharamshala ever admits to knowing anything about. If you press hard enough you might get a mumbled aside or a hint of awful occurrences ­— but nothing more. It now appears that GT  lost his temper with his younger brother for standing up to him. His Holiness is said to have lost his temper right back at older brother, Gyalo. When push came to shove His Holiness, of course, prevailed, but I think it affected him negatively for some time.
Somewhere around the late 1960s, Gyalo Thondup left Dharamshala for good. For a while he stayed at Darjeeling and Delhi, continuing his work with Indian Intelligence and the CIA. But after the CIA cut its funding in 1969, GT made his permanent move to Hong Kong. GT's principal secretary Lhamo Tsering told me that he and Gyado Wangdu, the commander of the Mustang resistance force, were summoned to Gyalo Thondup's house at the high-end Golf Links Colony, in New Delhi. "He told me and Wangdu that it was up to us to look after the Resistance Force. That he, Gyalo Thondup, was now just a businessman. After he left for Hong Kong he could not be contacted even though we tried."[xlii]
AFTERMATH
GT's departure from Dharamshala caused the shutdown of the Tibetan Foreign Office, though some of its work was carried on by other departments. There were stories of  Secretary Narkyid collecting many hundreds of letters, memos, documents and resolutions pertaining to Tibet's relations with the many countries and the UN, and locking them away in metal trunks. It is not clear on whose instructions all this was done.
Any initiative in Dharamshala to restart the Foreign Office was met with predictable hostility. Once in a while some political innocent attending the annual general meeting (Lokhor Lendom) would feel inspired to suggest that what the Tibetan struggle needed for a political breakthrough was a "Foreign Office". He would be savaged by TUA members and others in the meeting. Even when Gyalo Thondup was a thousand or so miles away in Hong Kong, the Foreign Office was his exclusive turf – and his only.
Without Gyalo Thondup's CIA and State Department connections, there was little the Dalai Lama could do personally to promote the Tibetan issue in the world. He lived in isolation in Dharamshala and only visited the USA in 1979 ­– twenty years after he had first come into exile. Even the Indians had by now begun to ignore the exile government. It got especially bad during Indira Gandhi's rule when some low-level undersecretary from the Indian FO would be deputed to receive the Dalai Lama whenever he travelled to Delhi. During the  "Emergency" his travels were strictly restricted. To be fair to the Indians, Dharamshala made no effort at outreach, even to the Indian intellectuals and national figures who had earlier been enthusiastic supporters of the Tibetan cause. The exile government withdrew into a collective shell.
I was in Dharamshala during those years. It felt like we were all living in a kind of political limbo where you could only discuss issues of resettlement, education or religion – but never Tibetan independence. The new ministers of the kashag were loyal, honest and hardworking people, but had no political experience or sophistication, not even of a traditional kind. They were former stewards, estate managers, monastic officials and so on. And in any case GTs proxy organizations were still there. So you kept your head low, just in case.
His Holiness had his spiritual advisors, but no experienced senior official or scholar  to provide him political or intellectual guidance, especially in world affairs. The Irish travel writer Dervla Murphy who met the Dalai Lama in 1963 wrote that "…he was unsure of himself in dealing with foreigners."[xliii] Understandably enough, His Holiness appears to have gone into a depression of sorts, though evidence for this is spotty and largely circumstantial. When he first came to Dharamshala he liked playing badminton, even "…trekking in the nearby Dhauladhar Range." but seems to have dropped these pastimes.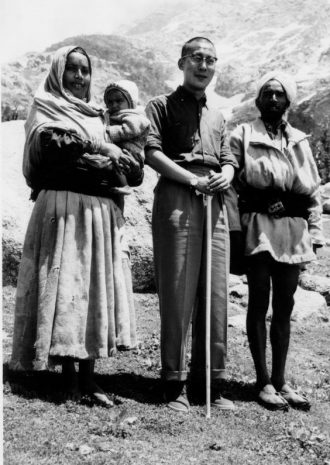 The Dalai Lama also admits giving up his regular English lessons, for which "… very generously, the Indian government had provided me someone to give me regular coaching"[xliv] The Dalai Lama frankly admits that later when travelling abroad and making "embarrassing mistakes" in his English he regretted "…not working harder when I had the opportunity. His Holiness makes it clear how he saw this depressing chapter of exile history "… for almost fifteen years the Tibetan refugees entered a period of darkness."[xlv]
Those who insist on the Dalai Lama's supernatural omniscience will scream blue murder at me, but I see His Holiness then as a very young and confused man, betrayed, without knowledgeable counselors and, quite frankly, out of his depth. How could anyone not have become depressed, considering the circumstances? Yet he did not throw up his hands, abandon his political and spiritual duties and take off for Oxford as had been suggested to him. Instead, he overcame his problems and worked to provide exile society the leadership under which much was achieved. All the Tibetan schools (including TCV), settlements, monasteries and such important institution as the Library of Tibetan Works and Archives, the Tibetan Institute of Performing Arts, Tibet House, the Tibetan Medical Center, and of course the exile Parliament were established during this "period of darkness".
His Holiness has long been upset and angry at my critical writings about his administration and his disastrous Middle Way policy, but I will always recall with real pride those years I served under him, and came to appreciate how his "presence" and inspiration kept our fragile community together during that long period of political stagnancy.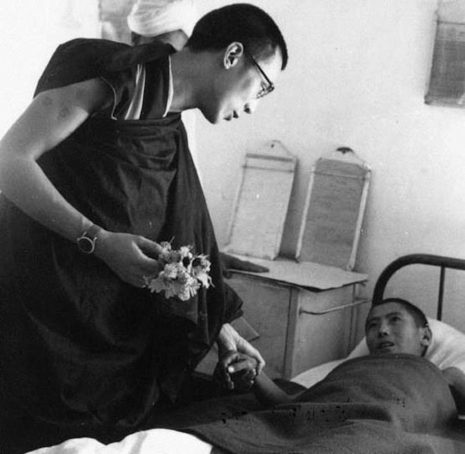 Only in the late 1980s, after Deng's "Liberalization" policy, and the opening up of Tibet, was an "undercover" Foreign Office finally set up within the existing Information Office. It was renamed the Department of Information and "International Relations" (DIIR). I was there in Dharamshala at the time and, I could be wrong here, but it seemed to me that those officials involved (Lodi Gyari and Sonam Topgyal Zechutsang) were holding their collective breaths (for possible TUA and TWA reaction?) at the launch of the new office. But everything went smoothly. Indeed, the creation of the DIIR was most timely, even opportune, as the Tibet issue once again began to resonate internationaly, with major uprisings taking place in Lhasa from 1987 onwards and, of course, with the Dalai Lama being awarded the Nobel Peace Prize in 1989.
A couple of years later Gyalo Thondup came back to Dharamshala from Hongkong. But that is another story.
_____________
I should make it clear that for a long time I was an enthusiastic and loyal supporter of Gyalo Thondup. Though I was not unsympathetic to the politicians of the ancien regime, it was evident they had outlived their usefulness. Many young Tibetans then, such as myself, saw GT as a dynamic and forward-thinking leader who could bring about the changes our society desperately needed. And Gyalo Thondup's contribution to the struggle were undoubtedly significant: obtaining CIA support for the resistance (though Taktser Rinpoche made the initial connections), creating the Special Frontier Force with Indian and American cooperation, setting up the Office of Tibet in NYC, and Geneva and more. But in retrospect many of GT's achievements were premised entirely on American support and finance, and the moment that ended he dropped the struggle, just like that – without so much as a by your leave.
I think many of us would have overlooked GT's shortcomings and supported him loyally if he had stayed on. But he did not even make a half-hearted attempt to work out alternative strategies or seek out other sources of support and funding. Instead, after taking a wrecking ball to the exile political administration, Gyalo Thondup packed his bags and – leaving behind a devoted wife, family and followers – departed for Hong Kong and life anew (reportedly with a Chinese "concubine") at his posh residence on 26 Magazine Gap Road.
GT saw himself as an international financier and (according to a close associate) began to dabble in the reputedly volatile Hong Kong commodities market where, so the story goes, he lost his shirt. This probably included the last installment of Chiang's bounty, Yabshi family funds and perhaps even CIA funds that some GT critics claim he misappropriated. Some years later Gyalo Thondup opened a large store on 693 Madison Avenue, NY, with money reportedly borrowed from the Private Office of the Dalai Lama, but this venture also went under.
Perhaps the suggested humbleness of the autobiography's title was intended to reflect GT's present financial situation. But readers can probably rest assured that His Holiness and other family members will see to it that Gyalo Thondup does not have to wholly depend on make noodles for a living in his twilight years.
(I must thank my late uncle Tethong Sonam Tomjor, the late Kungo Niushar Thubten Tharpa, the late Kungo Phala Thubten Woeden, the late Kungo Jampa Tsondue and my late father-in-law, Kungo Lhamo Tsering, for many revealing insights. Two of Gyalo Thondup's close associates provided valuable information. I must especially thank my old friend Tashi Tsering la, founding director of Amnye Machen Institute and the leading scholar on Tibetan history and culture, for  sound advice, flawless facts and figures and meticulous fact-checking. To Christophe Besuchet who has maintained this blog-site for nearly a decade and effectively dealt with so many problems it has faced, including trolls and hacks, my eternal gratitude.)   
NOTES:
[i] Shakabpa, Tsepon Wangchuk Deden. One Hundred Thousand Moons: An Advanced Political History of Tibet Vol 2. Trans Derek Maher, Brill, Leiden, 2010. p1041
[ii] Dalai Lama, Freedom in Exile, Hodder & Stoughton, London, 1990. p153
[iii] Bureau of HH the Dalai Lama, Tibet In Exile 1949-1969, New Delhi, 1969. pp 265-266. This early TGIE publication states that the foreign ministry was created September 2. 1960 and two directors, "Mr.G Thondup and Mr.TT Niushar" were appointed.
[iv] Takla Phuntsok Tashi, Mee-tsae Jhungwa Jodpa Vol. 2, Library of Tibetan Works and Archives, Dharamshala 1995. pp. 339-340.  Yuthok Tsering Dolkar, Yabshi Yuthok Sawang Dhampa Tashi Thondup Chok Ghi Kutsae Jhungwa chelong tsam ma Chos Lhug par Jod pa shuks so, AMI Books, Amnye Machen Institute, Dharamshala, 2002. p.43
[v]  Kazur W.G Kundeling, Mi tshe'i lorgyus las 'phros pa'i gtam thabs byus snying stobs kyi 'bras bu, Published by his family, Rajpur ?, 2000 ?,  Vol. 1, p.299
[vi] Yuthok Jigme Dorje, "Yuthok's Rejoinder to the Noodlemaker" Tibetan Political Review, July 30 2016. https://sites.google.com/site/tibetanpoliticalreview/articles/yuthoksrejoindertothenoodlemaker
[vii] Dalai Lama, Freedom in Exile,166.
[viii] The Tibet Museum (DIIR), Tibet's Journey in Exile, Department of Information and International Relations, Dharamshala, 2008.
[ix] This will be the third part of this series tentatively title "The Return of Gyalo Thondup"
[x] Portraits of the first exile kashag were also displayed in the corridor of the kashag office in Dharamshala. In the 1990s when Mrs Yutok when visiting the office she saw the photo of her late husband missing and asked the concerned official to rectify this. She was asked what proof she had that Yuthok was even in the kashag. This was during Samdong Rinpoche's first term as Kalon Tripa.
[xi] Dalai Lama, Freedom in Exile, 58.
[xii] Dalai Lama, Freedom in Exile, 58.
[xiii] Yuthok, Yabshi Yuthok Sawang Dhampa, 44.
[xiv] Jhampa Tsundue was a monk official. I met him Sikkim in 1984, when he was the Representative of the Dalai Lama at Gangtok, and I was leading TIPA on a tour there in 1984. He was kind enough to host a dinner for me at the Hotel Tibet where he gave me detailed account of the Dalai Lama's gold and silver. Lhamo Tsering (in Vol 1 of Resistance, AMI Books, 1992, p.15) mentions him as a senior member of GT's Tibet Welfare Society (bhod ki dedon tsokpa).
[xv] Henry S. Bradsher, The Dalai Lama's Secret, and other Reporting Adventures, Louisiana State University Press, Baton Rouge, 2013. P39
[xvi] John F. Avedon, In Exile From the Land of Snows, Knopf, New York, 1984. p91
[xvii] John Kenneth Knaus, Orphans of the Cold War: America and the Tibetan Struggle for Survival. Public Affairs, New York, 1999.p 122.
[xviii] https://fr.wikipedia.org/wiki/Tibetan_Freedom_Press
[xix] Dalai Lama, Freedom in Exile,168
[xx] Sadutsang Rinchen, A Life Unforeseen: A Memoir of Service to Tibet, Wisdom Publications, Somerville MA, 2016, p. 241-248.
[xxi] Bureau of HH the Dalai Lama, Tibet In Exile 1959-1969, x-xi.
[xxii] Sadutsang, A Life Unforeseen, 241-248
[xxiii] Paljor Tsarong, "A Factual Account of the Tibetan Governments Gold and Silver" Tibetan Political Review https://sites.google.com/site/tibetanpoliticalreview/articles/afactualaccountofthetibetangovernmentsgoldandsilver
[xxiv] ibid.
[xxv] Knaus, Orphans of the Cold War, 122.
[xxvi] https://www.treasuryoflives.org/biographies/view/Yampel-Pangdatsang/13523.
[xxvii] Constitution of Tibet: Promulgated by H.H. the Dalai Lama on March 10th 1963, Bureau of HH the Dalai Lama, New Delhi, 1965 edition.
[xxviii] A full account of this "exposure" and shutting down of other political parties by GT's United Association will be discussed in a later installment of "Untangling a Mess of Petrified Noodles".
[xxix] Interview with Kungo Barshee Jan 5, 2015
[xxx] In Lhamo Tsering's account, he mentions Rolex watches being dropped with arms drops. Perhaps to bribe Chinese officials? Lhamo Tsering (in Vol II of Resistance, AMI Books, 1992, p.15)
[xxxi] CPC slogan "yi dou, er pi san gai"  (Struggle, Criticize, Transform). In Tibetan "thap- ga- choe sum".
[xxxii] Carole McGranahan, Arrested Histories, Duke University Press, Durham London, 2010. P147.
[xxxiii] Stephanie Roemer, The Tibetan Government-in-Exile: Politics at Large. Routledge, Oxford, 2008. p72.
[xxxiv] The Tibetan Women's Association (TWA) was disbanded in the 1970s after numerous scandals. But in 1984 (Sept 10th) was reconstituted on the direct instructions of the Dalai Lama. The organization resumed its role as a pressure group for the TGIE and in that capacity began physically assaulting Tibetans who had spoken out against the Dalai Lama, Gyalo Thondup or the exile government. The TWA claims it was originally founded on March 12, 1959 in Tibet by the Lhasa women who took out the demonstration against the Chinese on that day. But that is fiction.
[xxxv] Bureau of HH the Dalai Lama, Tibet In Exile 1959-1969, New Delhi, 1969. p266.
[xxxvi] Roemer, Government-in-Exile, 89
[xxxix] Jampa Yangchen Surkhang, ‪The truth about Surkhang Wangchen Gelek – Part 2, Tibetan political Review, Aug 6, 2015, https://sites.google.com/site/tibetanpoliticalreview/articles/thetruthaboutsurkhangwangchengelek-part2
[xl] Chunden Dolkar and J. T. Surkhang, "The Truth About Surkhang Wangchen Gelek", Tibetan Political Review, Jul 20, 2015. https://sites.google.com/site/tibetanpoliticalreview/articles/thetruthaboutsurkhangwangchengelek
[xli] Yuthok Jigme, "Yuthok's Rejoinder.."
[xlii] Interview With Lhamo Tsering (Codename "Larry", Alias Drunyik-La) On 17th & 18th September 1991 At Delek Guest House, Gangchen Kyishong, Dharamshala, H.P. India.
[xliii] Murphy Dervla, Tibetan Foothold, John Murray, London, 1966, p 106
[xliv] Dalai Lama, Freedom in Exile. 163
[xlv] ibid 182
[xlvi] ibid 182