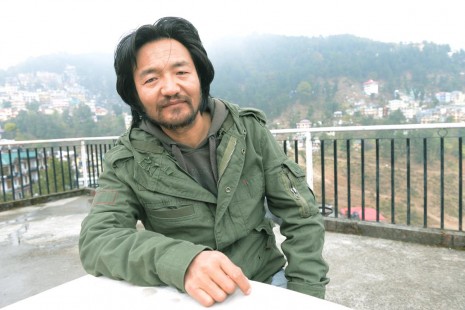 "Strategic" thinking in the wonderful world of  Tibetan politics is generally of the devious-to-the-point-of-idiocy kind. An advice received recently:
"Jamyang la, please don't show public support for Lukar Jam's candidacy in the coming exile elections, as that will ruin his chances with all  those people who don't like you." Oh yeah? How about the fact that those same people might dislike Lukar Jam, and not because he has a mustache like mine, but because he shares with me and many others a dedication to the Rangzen cause?
Of course, all such advice and appeal to non-action and passivity – one being not to cause disunity in exile society (by thinking for yourself), another not to "hurt the feelings" of His Holiness (by saying you believe in Free Tibet) – are essentially ploys to weaken and divide the forces of Rangzen. You could argue that such tricks are so childish and pathetic that they shouldn't even begin to work. Sadly, they do, demonstrating the political immaturity of our society and the "culture of subservience" that even educated young exile Tibetans have been conditioned into accepting.
The Tibetan Youth Congress (TYC), the leading Rangzen advocacy organization in exile, probably acted under such advisement when they severed relations with another Rangzen group, the Tibetan National Congress (TNC) — whose inaugural conferences (In NYC and Dharamshala) the current and former TYC presidents and many regional leaders attended and even participated in — in order to reach an understanding with Samdong Rinpoche and his Middle Way Approach (MWA) followers, who had earlier subverted the TYC's South India branches. TYC's strategy of accommodation instead exposed its internal weakness. Immediately afterward the very MWA groups TYC had tried to accommodate attacked the TYC, even instigating a successful coup d'etat in its vital New York/New Jersey branch, converting it in all but name to a MWA stronghold.
It is time for all Rangzen activists and advocates to ignore such appeals to inaction or playing it safe, and struggle together for Tibetan freedom and independence. Right now the most effective thing we can do is support the candidacy of Lukar Jam Atsock for the post of Prime Minister.
All organizations that share the common goal of Tibetan independence, the TYC, TNC, Students for a Free Tibet (SFT), the U.S.Tibet Committee (USTC) and all individual rangzen advocates and supporters should declare their support for Lukar Jam because he is the only candidate who shares with us the goal of Tibetan independence. The other candidates may be college graduates, former officials, MPs and really nice guys for all I know, but don't forget that one of their political objectives (as declared MWA supporters) is to make Tibet a part of the People's Republic of China.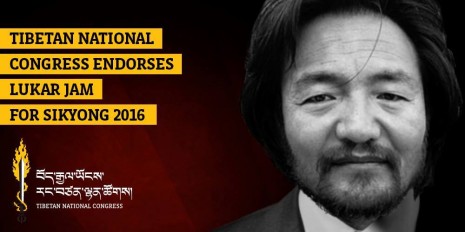 Lukar Jam is relatively unknown in the Tibetan political world and that could understandably give pause to many who might support him otherwise.  The TNC has issued an endorsement of Lukar Jam's candidacy that will provide more information on his background and policies. There are also a number of videos out on You tube and Facebook for those interested.
I am not going to go into details here about Lukar Jam, but I will try and post more information in the near future. Let me leave you with my personal reason for supporting him. Lukar Jam is the first candidate for prime-minister in exile elections who is not a part of the exile establishment but a newcomer from Tibet, and one who has endured torture and starvation in Chinese prison for the cause of Tibetan freedom. His candidacy and electoral victory will send a clear message of hope to Tibetans inside Tibet that we cherish them and their sacrifices. It will also let Beijing know that we will never forget our brothers and sisters in Tibet and never give up our common struggle for a free and independent Tibet.
Readers may have seen this brief but touching video on Facebook (which I've reposted on Youtube) where Lukar Jam talks about his life in Tibet. It is excerpted from a longer video where he discusses some of his policy goals and takes questions.