In my last post I mentioned an instance of how Communist China was flexing its economic muscle to disseminate its propaganda in the USA, essentially through paying for pages of the China Daily to be inserted within the august recesses of America's newspaper of record, the New York Times. One reader emailed me that the same thing was happening at the Washington Post. I tossed my special edition DVD of All The President's Men into the wastepaper basket.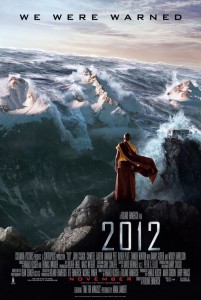 And China's propaganda push now extends even to Hollywood. The Los Angeles Times spelled it out in a couple of articles: "Is China Exerting an Undue Influence on Hollywood Films?" and "Hollywood Gripped by Pressure System From China". The two pieces discuss a number of recent films: Salmon Fishing in the Yemen, Battleship, Iron Man 3, Red Dawn, Men in Black 3, and the disaster film 2012, where Chinese pre-censorship in Hollywood has used its economic clout to ensure that "…a generation of Western film-goers will basically get only a positive, sanitized view of the Chinese in their films."
On these many alterations that Hollywood producers and studio executives have submitted to, University of Southern California professor Stanley Rosen, who runs the school's East Asian Studies center, told LA Times : "I don't think the average U.S. film-goer is hugely aware of all of these small decisions, but subliminally, it can start to have an effect."  It was Rosen's reference to the "subliminal" that made this "soft power" outreach by Beijing, as the pro-China media in the West like to describe such things, take on a Cold War ambience along the more unsettling lines of thought-control, brain-washing, or putting it more precisely "economic brain washing"  (经济洗腦  jīngjì xǐ năo),  if we are not to lose sight of the essential "conditioning stimuli" as Pavlov once termed it.
This is a painful reversal for Tibetans since those heady days of Seven Years in Tibet, Kundun and Hollywood's big (and brief) romance with the Dalai Lama and Tibet. Because of its dramatic landscapes and unique mythic qualities, Tibet does still make the occasional cut in some films, but as Batman Begins and 2012 have demonstrated this can now be effectively done by making sure the name "Tibet" never comes up, by not allowing a hint of the fact that the area in question was till recently not a part of China, and by ensuring that only Chinese actors portray Tibetans.
Now besides Hollywood, the New York Times and the Washington Post,  another media institution in the US, smaller and less well-known, but enormously important to the Tibetan people and their struggle for freedom, appears to have been targeted by Beijing for an ideological makeover.
The Tibetan Language Section of Radio Free Asia (RFA) has been the most effective source of news and information for people throughout occupied Tibet, not only about  the world at large, but more so about the crucial happenings and events within their own country, of which they are largely kept ignorant by the state security apparatus and propaganda organs. To the Tibetan common man such RFA reports of mass demonstrations in Lhasa, Kirti, Rebkong and Tsolho, arrests of important lamas or dissidents, violent public clashes with Chinese mining companies in Kham, the long series of self-immolations (now eighty to date) presented in a balanced, objective and professional manner stand in sharp contrast to the shrill denunciations and disinformation of Radio Lhasa, Xizang Lhasa TV, Ganze and Qinghai People's Radio (and TV) etc., read by newscasters in exaggerated Chinese accented Tibetan, which the public (especially in rural areas) have difficulty understanding but which as a policy has been calculatedly enforced, possibly for the ultimate purpose of sinicizing the Tibetan language itself.
RFA reports on the talks, teachings and travels of the the Dalai Lama are enormously appreciated in Tibet, as are all the the goings on (both positive and negative) within the exile administration and the diaspora in general, especially news of Tibetan led protests and activism in New York, London, and Delhi, which a caller from Lhasa (on a RFA call-in program) said gave common people like him in Tibet hope and made them feel less isolated in their despair and subjugation.
The Chinese have expended enormous effort and resources to jam RFA broadcast into Tibet. Because of the size and topography of the Tibetan plateau, China's jamming effort are not uniformly effective, so the occupation authorities in Tibet have made listening to RFA Tibetan service a criminal offense, in the same way as listening to the BBC was in Nazi occupied Europe. Since Chinese mobile monitoring systems and also human informers operate extensively in populated ares, I have been told of nomads and shepherds sneaking transistor radios in their packs when taking their flocks to the mountain pastures. Not only would the reception be clearer in the higher altitudes, but there would be no policemen or informers checking on them. When the shepherds returned to their village they would pass on what they had heard to their family members and others in the village they could trust.
RFA came to being following the Tienanmen massacre when public support in the US grew for services that could provide information to people living under repressive regimes in Asia. In 1994 Congress passed the International Broadcasting Act and created RFA (in 1996) as a private, not profit corporation. It is funded by an annual federal grant from the government, but the far-reaching and momentous aspect of the program was that RFA was not required to broadcast information provided by the American government. Only 20% of RFA broadcast content is required to be American. 80% is developed independently by each language service, which are run by people from that very linguistic group, having broad editorial independence.
One explanation I received about RFA's mandate from a senior American official, was that it was created to provide "surrogate" radio services for the people who did not have their own free national radio services. And that the mandate for the head of the services, broadcasters and journalists, was essentially to provide those nations and communities with their own independent and up-to-date radio services, paid for by the people of America.
This was an enormous windfall for the Tibetan cause. But the initial elation was quickly deflated when it was learned that the head of the Tibetan language service was to be Jigme Ngabo, the son of Ngabo Ngawang Jigme, the only minister in the entire Tibetan cabinet, the kashag in 1959, who had collaborated with the Chinese Communist occupation authority.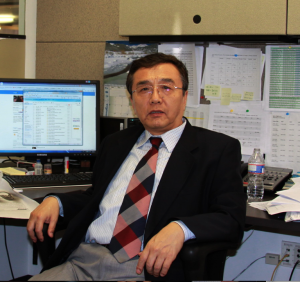 I must admit that I shared everyone's concerns, but over time Jigme Ngabo fils proved to be the ideal man for this critical position. Because of his education (and work) in Tibet and China and his later studies at the University of Virginia he was not only fluent in all three languages but had access to many institutions and individuals in these areas and was able to get RFA access to much information and news sources that  other services could not. He managed to induce such well-known Tibetans writers and intellectuals in Tibet and China as the award-winning poet and blogger Tsering Woeser to be a regular contributor to RFA programs. The Dalai Lama wholeheartedly supported his appointment. Since he was also completely apolitical in the context of exile politics, and as he was genuinely inoffensive and soft-spoken, he initially managed to survive the treacherous currents of Tibetan politics.
The overriding virtue that Jigme brought to the job – probably since he came from a world completely devoid of it, was, and I am extrapolating here,  the idea of objective truth transcending whatever the powers that be (even those on your own side) had to say about it. Jigme made sure that his task was not merely to combat China's propaganda machine but to present, through the service, as wide a spectrum of opinions and views that existed in the Tibetan world, which most other Tibet related media outlets did not do.
I had for a long time been persona non grata in the official Tibetan world (including foreign organizations and personalities connected with it) essentially for my political writings in the Tibetan Review and Phayul.com, and also for some plays I had written and produced at the Tibetan Institute of Performing Arts. I had also been one of the editors of the largest independent Tibetan language newspaper, Mangtso (Democracy) that had been enormously successful, in quite an unprecedented way with the Tibetan exile public, but which had displeased some Tibetan leaders and politicians in Dharamshala. In 2001 the paper was  finally pressured to close when his Holiness publicly expressed his displeasure with its reporting.  So it came as quite a surprise to me when a couple of years later, if I remember correctly, I was asked to be a consultant for RFA.
I contributed to a variety of programs but mostly spoke on their Sunday Political Talk Show, hosted by veteran journalist Karma Zurkhang, a former member of the exile parliament and an old Dharamshala hand. There was no attempt by Jigme or any of his staff to censor me or induce me to tone down or change anything I said. Which was another surprise. Of course I did not have carte blanche in these discussions as Central Tibetan Administration (CTA) officials, retired and serving, and other experts came on the panel and often challenged my views. Tibetan listeners also phoned in from Nepal, India, and the West with their comments and criticisms. People also phoned in from Tibet and China proper especially around 2008, and  were outspokenly supportive of the protests and demonstrations by exile activists. These were real debates on policy that probably did not happen in any other forum in the Tibetan world.
I was grateful for this gig. There wasn't much money in it, but it gave me an opportunity to be heard inside Tibet and to let people there know that someone in exile was consistently articulating and propagating the cause of Tibetan independence, which the CTA had long abandoned. I should mention that my participation in the programs were entirely by phone. I only briefly visited the  RFA office in Washington DC years later, when I was presented a souvenir mug by Jigme Ngabo.
Then invariably, complaints began circulating from Dharamshala about the political correctness of those speaking on RFA programs. About eight years ago two important CTA officials paid a formal visit to the RFA office and gave a talk to Jigme and the Tibetan staff. The two VIP's deplored RFA's policy of allowing people on its programs who were opposed to the Dalai Lama and the exile administration and whose criticisms were demoralizing Tibetans inside Tibet.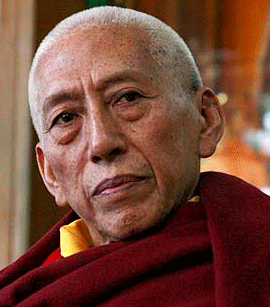 RFA's editorial independence continued to annoy the exile government, and during his entire tenure prime-minister Samdong Rinpoche refused to grant RFA any interviews or meetings, and instructed cabinet ministers and secretaries to do the same. He also conducted a low-profile but relentless crusade against RFA for allowing those "opposed" to the Tibetan government opportunities to express their views on its program.
Then last year the President of RFA, Libby Liu and her right-hand man, Tibetan staff member, Kalden Lodoe made a number of official trips to Dharamshala and elsewhere to meet with exile officials and the prime-minister Lobsang Sangye. One informant told me that in these discussions direct references were made to TYC leaders and rangzen activists like myself who disagreed with the Dalai Lama's Middle Way policy.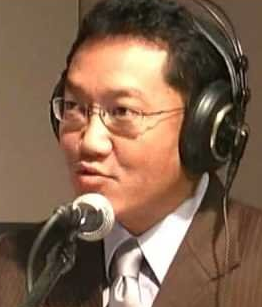 Kalden Lodoe appears to be Dharamshala's point man at RFA and is someone who has consistently and aggressively opposed all independence activists. He was rewarded by Samdong Rinpoche who, making an exception to his "boycott RFA" rule, appeared as a guest on his show. We can probably assume that Kalden treated his VIP guest with due deference and respect. RFA listeners have told me though that Kalden can be very confrontational with his guests particularly if they happen to be TYC or SFT leaders, in which case he bullies them, Sean Hannity fashion, for organizing demonstrations and protests against the PRC, which he claims are against the wishes of the Dalai Lama.
In July 2011 at the Kalachakra Initiation given by the Dalai Lama at Washington DC, Kalden Lodoe, the chief organizer, had security personnel remove TYC president Tsewang Rigzin from the premises. I personally had a run in with this somewhat aggressive ex-monk in the Fall of 2001 when I made a presentation to the Tibetan Community in Washington DC on why we should not give up our struggle for independence. During the Q & A Kalden Lodoe insisted that there was inherently no difference between the Dalai Lama's Middle Way and the goal of Tibetan independence and that I was creating dissension in exile society and showing disloyalty to His Holiness with my lectures and writing.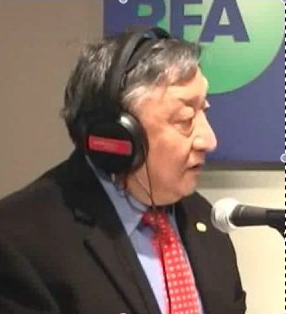 Then in December last year, Lodi Gyari, the Dalai Lama's special envoy and Executive Chairman of the International Campaign for Tibet (ICT) insisted on an exclusive speaking opportunity at the Sunday Political Talk Show. Asserting the prestige of his position as the Dalai Lama's envoy, he brushed aside the host, Karma Zurkhang's attempts to moderate the talk, and went on a one hour tirade against "those Tibetans opposed to the Dalai Lama and the exile administration. He did not name me by name but listeners told me that I was definitely one of those he was inveighing against.
Gyari's harangue was fairly generic, as such things go in exile Tibetan politics, but a couple of weeks earlier I had appeared on this same Sunday Talk Show where I remarked on a dishonest statement he had made, which might have contributed to its timing.
CTA "Sikyong" Lobsang Sangay met Libby Liu a number of times and it appears that he was successful in "charming her" and convincing her that RFA Tibetan section under Jigme Ngabo was opposed to the Dalai Lama's Middle Way policy and that listeners inside Tibet were being disheartened by such RFA programs. It also appears that in June of this year Lobsang Sangay, Libby Liu and Lobsang Nyandak, the representative of the Dalai Lama in New York, met in London and had discussions about the need to restructure RFA's Tibetan service and to replace Jigme Ngabo.
I probably spoke on one more program and then got the news that the Sunday Talk Show hosted by Karma Zurkhang had been cancelled altogether. This had been effectively done in April this year, without the knowledge of Jigme Ngabo, who was on official leave to visit his ailing mother. My other program of discussing world literary figures and political thinkers was also cancelled. I did not receive any notification, official or otherwise, of this termination.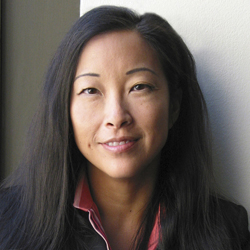 Then on the morning of 5th November, RFA president Libby Liu,  precipitously fired Jigme Ngabo in humiliating circumstances. He was escorted out of his office by Security personnel. Liu then summoned staff members of the Tibetan Service for a meeting and after giving them all a stern dressing down, announced that Jigme Ngabo was dismissed. One of  the staff members asked the reason for the dismissal but was told that it was "personal" and not any of their business. This came as a big shock to the Tibetans at RFA who liked and trusted Jigme Ngabo, and appreciated his respect for their professional integrity and independence. Of the forty-one staff members, two were on leave, but  everyone else immediately signed a letter of support for Jigme urging that he be reinstated as director. The only staff member who did not sign was Kalden Lodoe.
A few days after Jigme Ngabo's dismissal the representative of the Dalai Lama in New York, Lobsang Nyandak visited Washington DC in order, it seems, to thwart any effort by RFA staff to organize support for Jigme's reinstatement. Nyandak summoned all Tibetan RFA personnel for a meeting at the ICT office premises. Only a few attended. He told them that the exile administration was not behind the dismissal but that it did not take an unfavorable view of what had happened. He pointed out that Jigme Ngabo had made many mistakes and had allowed people opposed to the exile administration to express misleading opinions.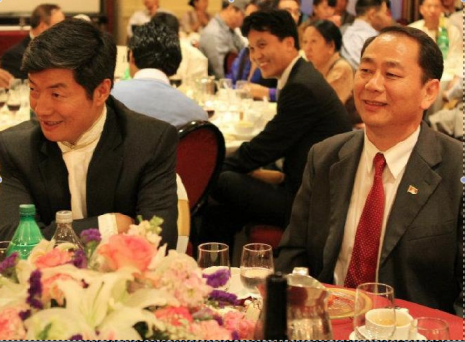 One of the first to respond to this scandal was the poet Tsering Woeser who posted a blog which condemned Ngabo Jigme's dismissal and pointed out how the whole incident had reminded her of her own dismissal from a media organization under Chinese Communist Party control. But she noted that the "Han Chinese official" who dismissed her at least told her "quite gently" the reasons why she was being dismissed, unlike what had happened to Jigme Ngabo. Woeser concluded that "… comparatively speaking the Chinese Communist Party officials were more frank and honest" than their American counter parts at RFA.
This was followed by a press release and two letters to CTA from US Congressman Dana Rohrabacher, who stated: "I have reason to believe that he (Jigme Ngabo) was terminated for political reasons … 73 Tibetans have self-immolated since March 2011, Rep. Rohrabacher said, "It could not be clearer; the people of Tibet are dying for freedom and independence. RFA needs to continue to be the source for accurate information. Any suggestion of political censorship within RFA must be fully investigated."
Perhaps on one level Jigme Ngabo's dismissal may probably be nothing more than another deplorable, if all too frequent example of Dharamshala's compulsive tendency to control media outlets and support groups in the exile world, and marginalize those who do not fall in line with it policies. In the last year or two this trend has markedly increased as noted in the editorial of the Tibetan Political Review "Are the Speaker and Kalon Tripa stifling free speech?" and articles in other publications, a noteworthy one being "Censorship and the struggle for Tibetan freedom" by Tenzin Nyinjey.
But when we examine exactly what kind of speech or opinion Dharamshala has been attempting to stifle, one overall pattern keeps appearing. CTA's efforts have essentially targeted those individuals and organizations like the TYC who spoke up for Tibetan independence and who were active in challenging Beijing on this issue. This year Dharamshala went into overdrive with Sikyong Lobsang Sangay and speaker Pempa Tsering, whipping up public anger against the TYC for "hurting" the Dalai Lama, and religious-right groups began calling for the TYC to be shut down and its leaders to be attacked and beaten.
It is an article of faith with the CTA that if somehow all independence activism and discussion were halted or contained, then Beijing would agree to the "genuine autonomy" solution proposed in the Dalai Lama's Middle Way policy; or would, at least, resume the negotiations it terminated two year ago. This is so unshakable a belief, that I think it may not be entirely based on wishful thinking. Some time or the other Beijing must have made an actual proposition to the CTA. Of course Beijing was playing them, like a fiddle or húqín to be precise, but Dharamshala's predilection for a kind of self-serving naiveté in such matters is well known.
And its not that something like this hasn't happened before. There is evidence that in 2002, Beijing had actually reached out to Dharamshala with the promise of further "negotiations" to ensure that the last state visit of then president Jiang Zemin to the USA was not disrupted. Tibetan prime minister Samdhong Rinpoche sent strict instructions to all Tibetans and support groups not to stage protests. But a few did all the same. When Tibetans and supporters in Vancouver staged an anti-Chinese rally, an official from the Chinese consulate in Vancouver came over to the protesters and scolded them saying, "didn't your leaders tell you not to demonstrate." At subsequent demonstrations in New York City activists were accosted by an official (of Tibetan origin) from the Chinese consulate in New York who yelled at them in Tibetan: "You are not supposed to do this. Didn't your government (shung) tell you not to protest."
Right now there is mounting concern in senior echelons of the Chinese Communist Party at the unending series of immolations in Tibet, which are causing unprecedented demonstrations and protests in such areas as Tsolho and Rebkong. China has thus far relied completely on large-scale, almost saturation, deployment of security personnel throughout Tibet to contain the immolations but it is beginning to realize that such measures are useless against a determined individual immolator, operating outside of any organized group. There is also growing awareness in the leadership that the immolations and the rising resentment within the entire Tibetan population could lead to serious destabilization of the entire Tibetan plateau, which could spill over into neighboring areas with unforeseeable results.
So it would not be unreasonable to assume that Beijing wants Dharamshala to stop this, or at least stop the "splittist" messaging from exile, particularly from RFA broadcasts, which it firmly believes is fueling the immolations and protests within Tibet. Dharamshala in turn probably shares Beijing's concerns as the Tibetan Political Review editorial pointed out "The self-immolation crisis in Tibet and the resignations of the Tibetan Envoys have placed extreme pressure on the TGIE leadership's signature Middle Way policy."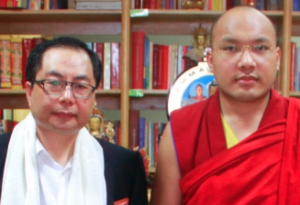 In August 16 this year, Xiao Wunan, a senior CCP cadre and United Front leader, (the same department that had conducted the negotiations with the exile administration) visited India and was received in Dharamshala by the Dalai Lama, Lobsang Sangay, then 'Kalon Tripa' (prime minister). An Indian researcher Jayadeva Ranade (a former senior government official) in an article "A concerned dragon: China's fresh overture to Tibetans" wrote that Xiao Wunan probably carried a personal message from a senior Chinese leader, possibly Xi Jinping. Ranade wrote that "He could have informed the Dalai Lama that he was welcome to spend his last days in Beijing provided he gave up 'anti-China' activities and expressed support for the Communist regime."
The article also notes "Coincidentally, within a month of the meeting the designation of the Head of the Central Tibetan Administration (CTA) was changed from 'Kalon Tripa' (or prime minister) to the less controversial — from Beijing's perspective —'Sikyong' (or political leader)."
Ranade is speculating but his dots all somehow connect very nicely. What is not speculation is that New Delhi was not happy at CTA's decision to meet Xiao Wunan, especially his meeting with the Karmapa. Incidently the young lama took offense at the tenor of Xiao's questions and abruptly terminated the meeting. Before moving on from Ranade's interesting theories, I should point out that I believe Beijing has probably reached out much earlier to Dharamshala on this issue. You don't need to organize a dog and pony show like the Xiao Wuhan visit, in order to make whatever connections you need to get the deal done – and do it discreetly.
I have long maintained that China has for many years now manipulated Tibetan policy making within the CTA. I pointed out in an article in 1989 in the Tibetan Review how China has used certain politicians and individuals in the West as unconscious "agents of influence" to persuade the Dalai Lama to give up the struggle for Tibetan freedom and accept Tibet as a part of China. I named names, provided details, and even reissued the piece in a book of essays, but have not received any sort of denial or repudiation to date. Disdainful silence is the usual Dharamshala response to such indictments so I was intrigued at Sikyong Lobsang Sangay's prompt letter denying any involvement in Jigme Ngabo's dismissal.
Of course when the charges are being made by a sitting US Congressman and could affect the funding that CTA receives from the American government a prompt denial is probably wise, but I think much more needs to done to remedy the situation and restore confidence all around. With such devastating but momentous events unfolding inside Tibet, the conspiracy to emasculate RFA could not have come at a worse time. It goes without saying that Jigme Ngabo needs to be reinstated immediately and everyone in the Tibetan Language section should resume their vital duties without delay. To reassure our American friends and supporters, the exile Tibetan parliament should set up a high-powered parliamentary committee to thoroughly investigate this issue. Of course the make-up of the committee would have to entirely non-partisan, hence the speaker Pempa Tsering should be excluded for starters. Such a response  would not only go over well with American lawmakers but also contribute to the development of our own democratic process. I appeal to all readers to write directly to their chithue representatives and also send emails to Tibetan newspapers, journals and websites, calling for such an investigative committee.
If the CTA and the exile parliament do nothing then Tibetans in the USA need to write to their representatives in Congress calling on them to ensure that the US Congress's noble and successful experiment to provide the Tibetan freedom struggle a powerful and independent voice, is not hijacked and perverted to serve as a covert propaganda outpost for the  Ministry of Truth in Beijing